2022 HAI Fall Conference on AI in the Loop: Humans in Charge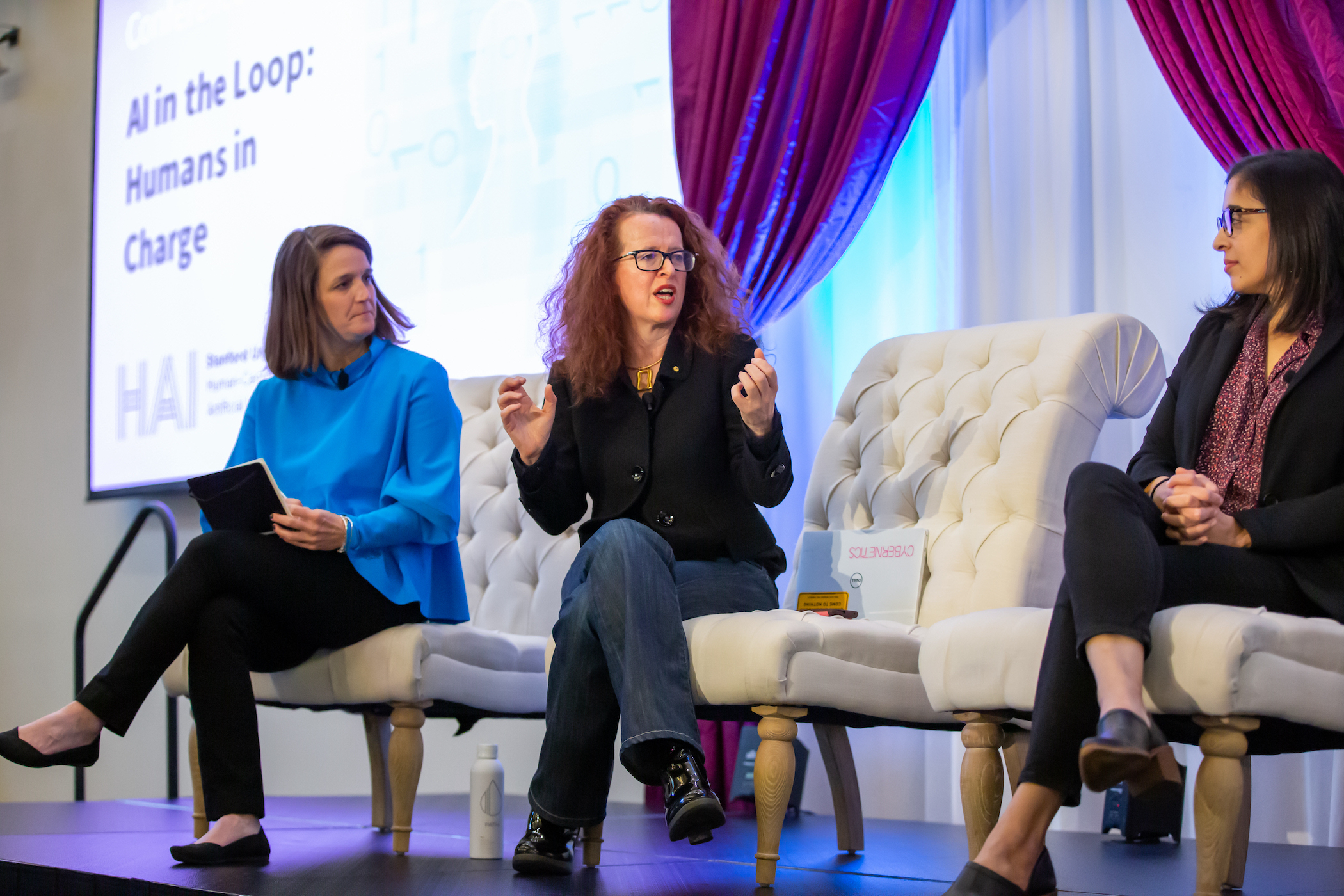 At the "AI in the Loop: Humans in Charge" conference, which took place Nov. 15 at Stanford University, panelists proposed a new definition of human-centered AI – one that emphasizes the need for systems that improve human life and challenges problematic incentives that currently drive the creation of AI tools. 
Human-in-the-loop artificial intelligence refers to AI decision making processes where humans may provide feedback or confirmation. During this conference, we challenged participants to rethink this phrase and consider a future where humans remain at the center of all AI technologies.
The conference, which can be viewed here, was organized in three panels:
Designing for AI
AI for communities and organizations
Human-centered AI health
Shana Lynch wrote a short report on the conference.