A Balanced Place: IKEA's Life at Home Report 2021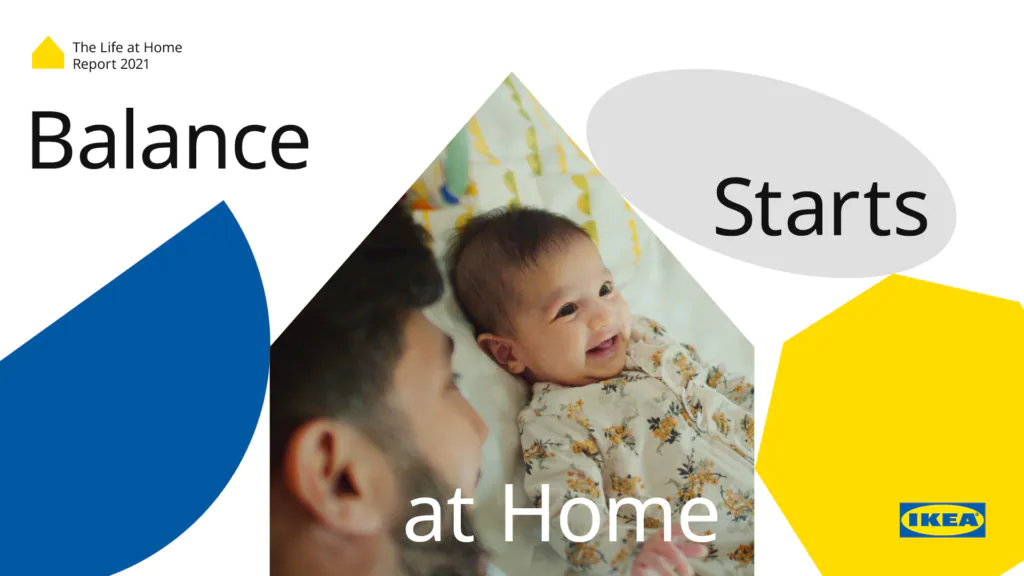 Global research released by IKEA Retail (Ingka Group) reveals the vital role that home has played in meeting people's mental wellbeing needs during the pandemic.
The 2021 IKEA Life at Home Report shows that people who feel more positive toward their home now than they did 12 months ago, have also seen their mental health improve (40 percent). Significantly, four in ten people (42 percent) say that their relationships with direct family have improved during the same period, and almost a third (31 percent) consider being near to loved ones more important in an ideal home.
However, 14 percent of people say that where they live doesn't sufficiently meet their mental wellbeing needs. And whilst some family relationships have benefited from time together, one in five people globally (19 percent) say their friendships have suffered over the last year. Given that the research also revealed that 41 percent of people around the world talk to their friends about mental health – rising to 46 percent amongst women and dropping to 36 percent in men – it's clear that many homes around the world must do a better job at supporting people's mental wellbeing needs and nurturing relationships.