An anthropologist on the Photoshop team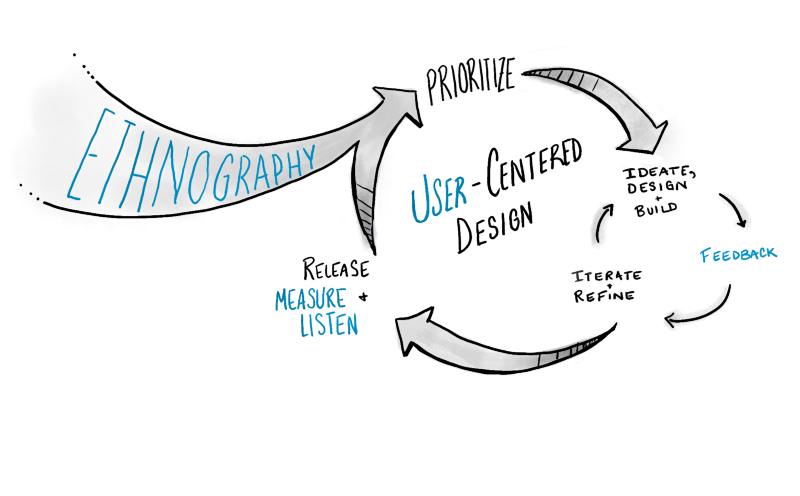 Almost two years ago, the Photoshop team pivoted to focus its energies and resources on design features and workflows. To be successful, the team needed to understand trends in design and tools, as well as develop connections and empathy to design and designers. Charles Pearson, an anthropologist and ethnographer, was hired to address this challenge:
Building on my ethnographic forays into local agencies, I spent time at several more — again for 6–8 weeks at a time. My sites were diverse — from places like Thoughtbot to Mule Design to an array of agencies specializing in branding/ identity spanning print and digital media. We also talked to a massive number of web and app designers either in person or virtually, and visited with a number of product teams in San Francisco. Participatory design sessions exploring "ideal design workflows" were part of the fun as well. This phase of the work was open-ended. We were just listening, exploring, and trying to understand in detail emerging trends in design and tools.