Book: Applying Anthropology in the Global Village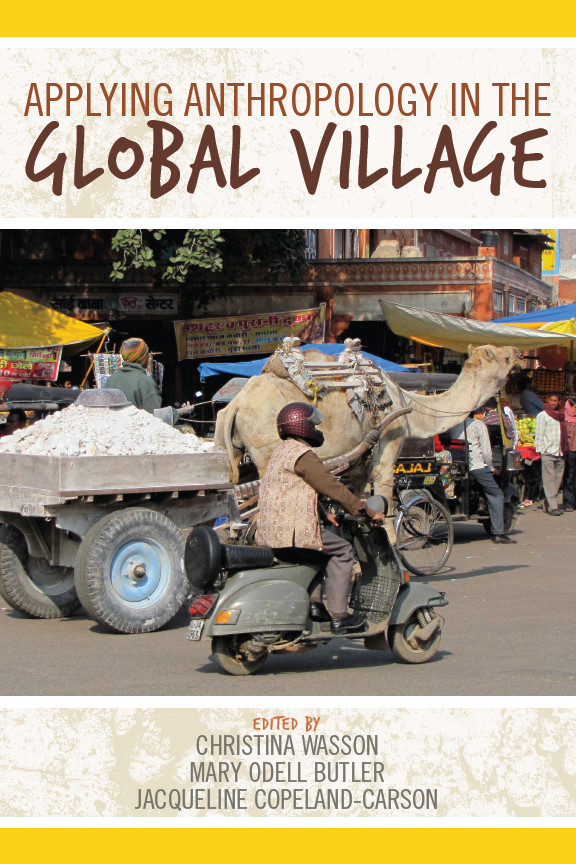 Applying Anthropology in the Global Village
Edited by Christina Wasson, Mary Odell Butler and Jacqueline Copeland-Carson
Left Coast Press – November 2011 – 326 pp.
Hardback (978-1-61132-085-5)
Paperback (978-1-61132-086-2)
The realities of the globalized world have revolutionized traditional concepts of culture, community, and identity—so how do applied social scientists use complicated, fluid new ideas such as translocality and ethnoscape to solve pressing human problems?
In this book, leading scholar/practitioners survey the development of different subfields over at least two decades, then offer concrete case studies to show how they have incorporated and refined new concepts and methods.
After an introduction synthesizing anthropological practice, key theoretical concepts, and ethnographic methods, chapters examine the arenas of public health, community development, finance, technology, transportation, gender, environment, immigration, aging, and child welfare.
An innovative guide to joining dynamic theoretical concepts with on-the-ground problem solving, this book will be of interest to practitioners from a wide range of disciplines who work on social change, as well as an excellent addition to graduate and undergraduate courses.