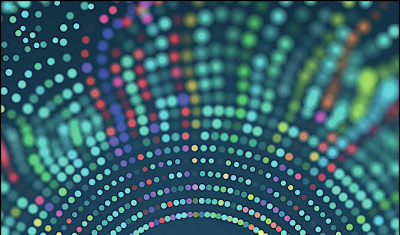 Data Lives: How Data Are Made and Shape Our World
by Rob Kitchin
Bristol University Press
February 2021, 274 pages
In Data Lives, renowned social scientist Rob Kitchin explores the intricacies of data creation and charts how data-driven technologies have become essential to how society, government and the economy work.
The word 'data' has entered everyday conversation, but do we really understand what it means? How can we begin to grasp the scope and scale of our new data-rich world, and can we truly comprehend what is at stake?
Creatively blending scholarly analysis, biography and fiction, he demonstrates how data are shaped by social and political forces, and the extent to which they influence our daily lives.
He reveals our data world to be one of potential danger, but also of hope.
Rob Kitchin is a professor in the Maynooth University Social Sciences Institute, Ireland. He wrote his first article about the internet in 1995 and has conducted extensive research on digital technologies and their impact on society. He is (co)author or (co) editor of 31 non-fiction books including, Mapping Cyberspace (Routledge, 2000), Code/Space: Software and Everyday Life (MIT Press, 2011), The Data Revolution (Sage, 2014), Understanding Spatial Media (Sage, 2017), Data and the City (Routledge, 2017), Digital Geographies (Sage, 2018), The Right to the Smart City (Emerald, 2019), How to Run a City Like Amazon, and Other Fables (Meatspace Press, 2019), and Slow Computing: Why We Need Balanced Digital Lives (BUP, 2020). He has been an editor of three leading geography journals and editor-in-chief of the 12-volume International Encyclopedia of Human Geography (Elsevier, 2009). He is a recipient of the Royal Irish Academy's Gold Medal for the Social Sciences.
Audio interview with the author [53:32]