[Book] Designing User Interfaces for an Aging Population: Towards Universal Design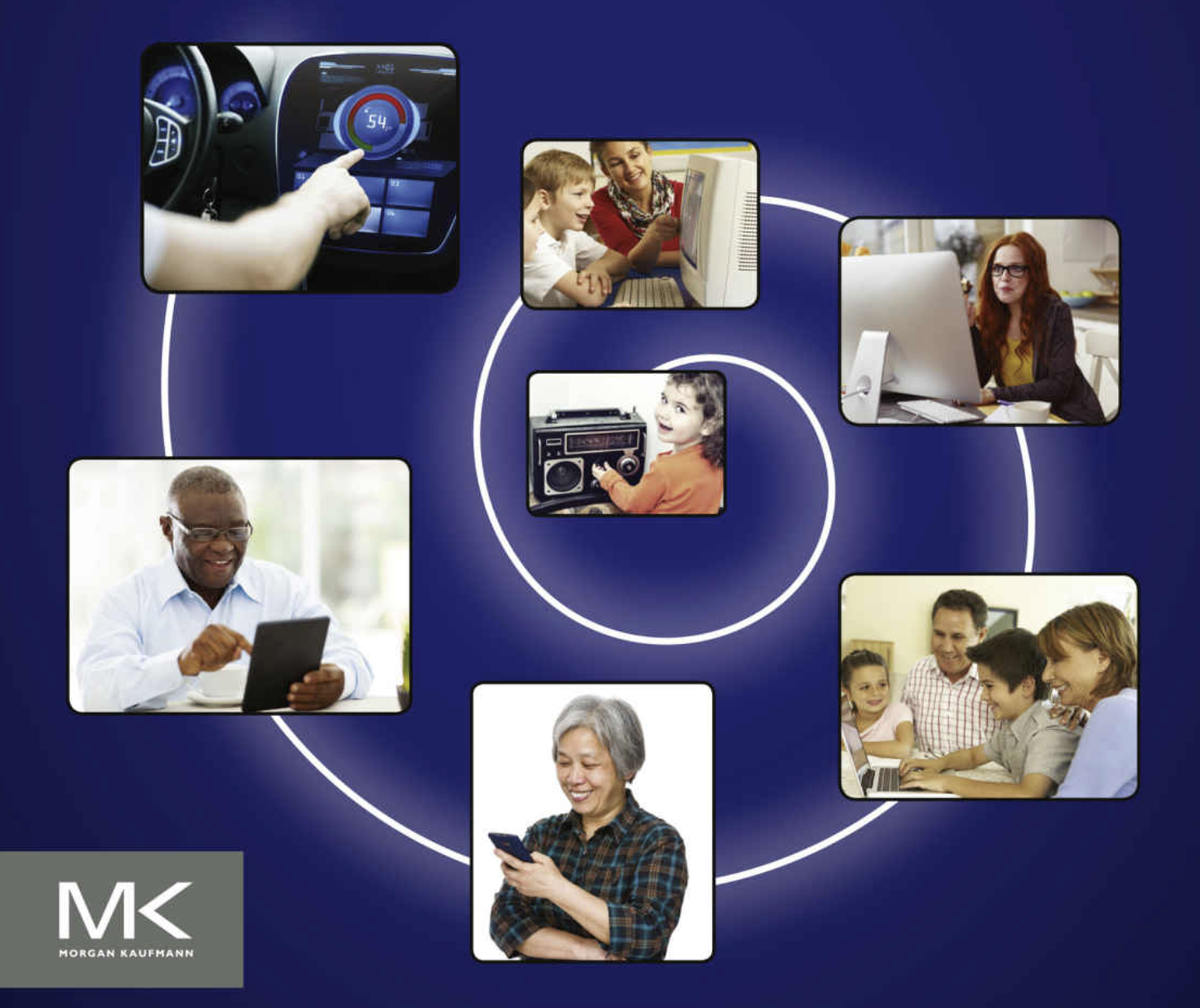 Designing User Interfaces for an Aging Population: Towards Universal Design
By Jeff Johnson and Kate Finn
Morgan Kaufmann Publishers, March 2017
258 pages
> First chapter
Designing User Interfaces for an Aging Population: Towards Universal Design presents age-friendly design guidelines that are well-established, agreed-upon, research-based, actionable, and applicable across a variety of modern technology platforms.
The book offers guidance for product engineers, designers, or students who want to produce technological products and online services that can be easily and successfully used by older adults and other populations.
It presents typical age-related characteristics, addressing vision and visual design, hand-eye coordination and ergonomics, hearing and sound, speech and comprehension, navigation, focus, cognition, attention, learning, memory, content and writing, attitude and affect, and general accessibility.
The authors explore characteristics of aging via realistic personas which demonstrate the impact of design decisions on actual users over age 55.
Jeff Johnson is an Assistant Professor of Computer Science at the University of San Francisco. He is also a principal at Wiser Usability, a consultancy focused on elder usability. After earning B.A. and Ph.D. degrees from Yale and Stanford, he worked as a UI designer, implementer, manager, usability tester, and researcher at Cromemco, Xerox, US West, Hewlett-Packard, and Sun. He has taught at Stanford, Mills, and the University of Canterbury. He is a member of the ACM SIGCHI Academy and a recipient of SIGCHI's Lifetime Achievement in Practice Award. He has authored articles on a variety of topics in HCI, as well as the books GUI Bloopers (1st and 2nd eds.), Web Bloopers, Designing with the Mind in Mind (1st and 2nd eds.), Conceptual Models: Core to Good Design (with Austin Henderson), and Designing User Interfaces for an Aging Population (with Kate Finn).
Kate Finn has worked on user interfaces and usability since 1983. After obtaining her Ph.D. in Computational Linguistics from Georgetown University, she conducted research on natural language understanding systems and automated speech recognition. She was at SRI International for 6 years, where she designed and developed prototypes of graphical user interfaces for sophisticated intelligence systems. Since SRI, she has worked as an independent usability consultant, primarily on websites. She organized several workshops on Video-Mediated Communication, and was the lead editor on the book Video-Mediated Communication. She obtained a Certificate in Gerontology to better understand the unique capabilities and needs of older users. Currently Kate is co-founder and CEO of Wiser Usability, Inc. She also blogs about design, aging, and technology at kate-finn.com.