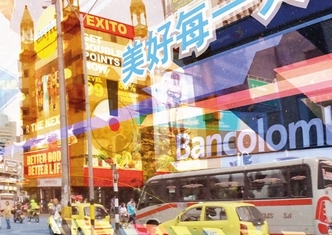 Ethnography for a data-saturated world
Edited by Hannah Knox and Dawn Nafus
Manchester University Press
October 2018, 296 pages
This edited collection aims to reimagine and extend ethnography for a data-saturated world. The book brings together leading scholars in the social sciences who have been interrogating and collaborating with data scientists working in a range of different settings. The book explores how a repurposed form of ethnography might illuminate the kinds of knowledge that are being produced by data science. It also describes how collaborations between ethnographers and data scientists might lead to new forms of social analysis.
Hannah Knox is Lecturer in Digital Anthropology and Material Culture at University College London
Dawn Nafus is Senior Research Scientist at Intel
Contents:
1 Introduction: ethnography for a data-saturated world – Hannah Knox and Dawn Nafus
Part I: Ethnographies of data science
2 Data scientists: a new faction of the transnational field of statistics – Francisca Grommé, Evelyn Ruppert and Baki Cakici
3 Becoming a real data scientist: expertise, flexibility and lifelong learning – Ian Lowrie
4 Engineering ethnography – Kaiton Williams
Part II: Knowing data
5 'If everything is information': archives and collecting on the frontiers of data-driven science – Antonia Walford
6 Baseless data? Modelling, ethnography and the challenge of the anthropocene – Hannah Knox
7 Operative ethnographies and large numbers – Adrian Mackenzie
Part III: Experiments in/of data and ethnography
8 Transversal collaboration: an ethnography in/of computational social science – Mette My Madsen, Anders Blok and Morten Axel Pedersen
9 The data walkshop and radical bottom-up data knowledge – Alison Powell
10 Working ethnographically with sensor data – Dawn Nafus
11 The other ninety per cent: thinking with data science, creating data studies – Joseph Dumit interviewed by Dawn Nafus