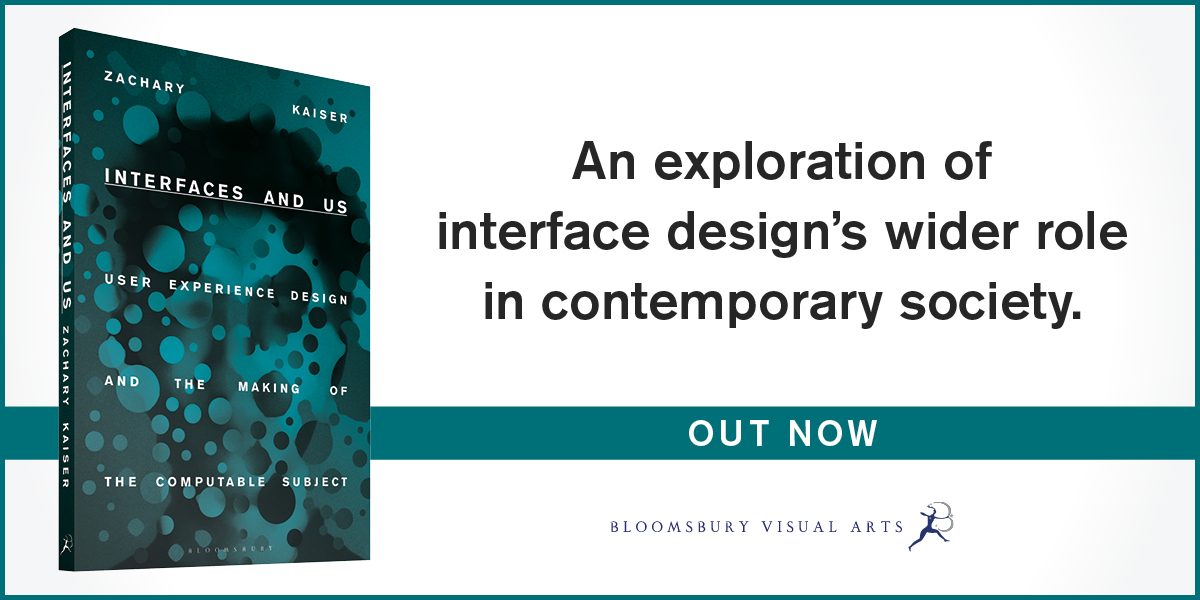 Interfaces and Us: User Experience Design and the Making of the Computable Subject
by Zachary Kaiser
Bloomsbury Publishing
Feb 2024, 204 pages
We're all familiar with smart TVs making suggestions on our future watching, real-world exercise data being transferred into stats and infographics on our workout apps and turning up our home heating before we start our commute – but how does this world of technological interfaces affect our actions and perceptions of self? When society relies on computer models and their interfaces to explain and predict everything from love to geopolitical conflicts, our own behaviour and choices are artificially changed. Zachary Kaiser explores the harmful social consequences of this idea – balanced against speed and ease for the user – and how design practice and education can respond positively.
Zachary Kaiser is Associate Professor of Graphic Design and Experience Architecture at Michigan State University, USA. His research and creative practice examine the politics of technology and the role of design in shaping the parameters of individual, social, and political possibility. His work has been featured in national and international exhibitions, and his writing, on topics ranging from the future of the arts in higher education to dream-reading technologies, appears in both scholarly and popular publications.