[Book] Netnography Redefined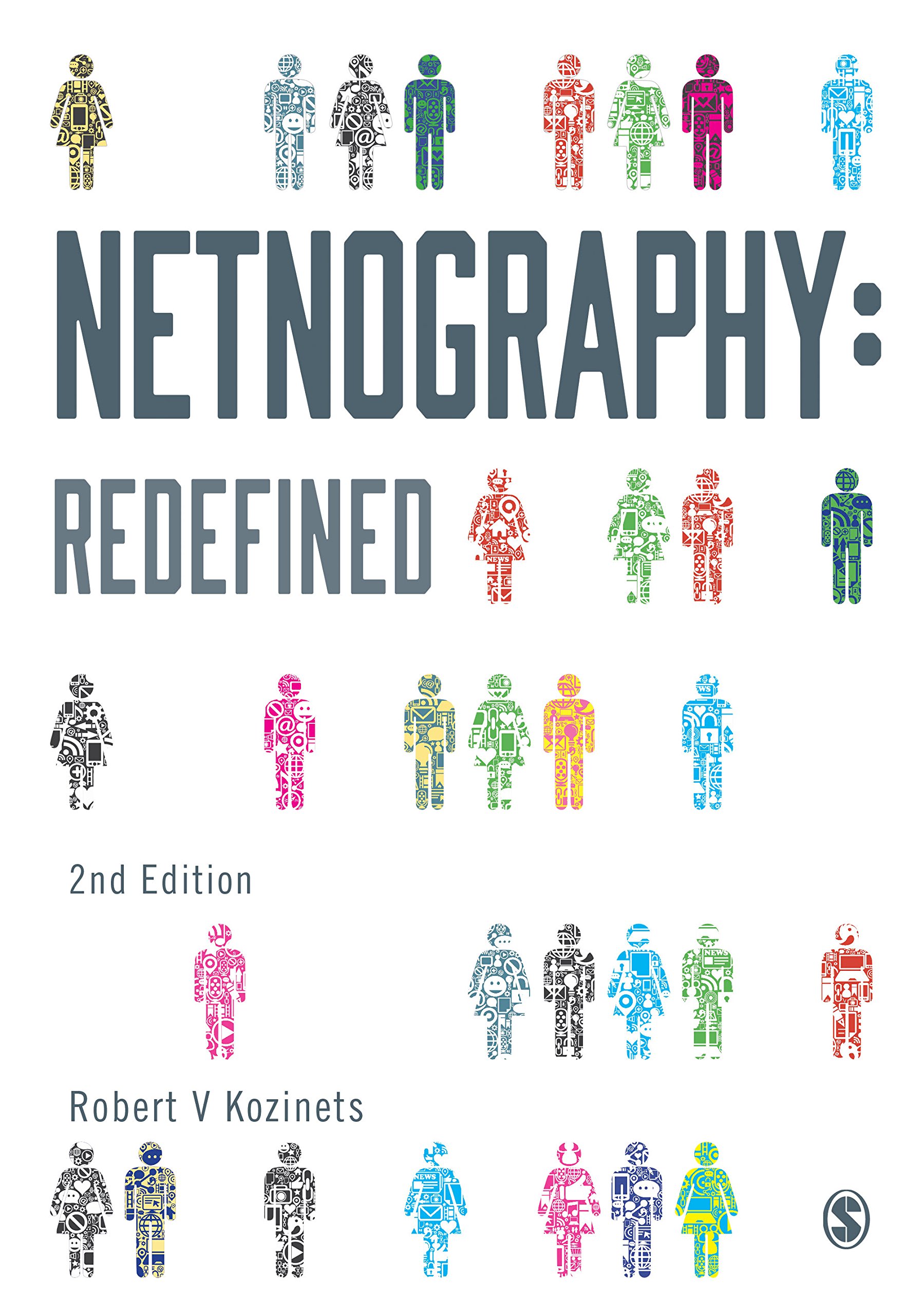 Netnography Redefined
by Robert V Kozinets (York University, Canada)
Sage Publications, 288 pages
July 2015
Social media and the internet are rich, fertile sources of data for social researchers, though online data offer both opportunities and challenges. In this updated new edition, Robert V. Kozinets explains how to use 'Netnography' to study cultures and communities online. The book includes full procedural guidelines for the accurate and ethical conduct of ethnographic research online, with detailed, step-by-step guidance to thoroughly introduce, explain, and illustrate the method.The author surveys the latest research on online cultures and communities, focusing on the methods used to study them, with examples focusing on blogging, microblogging, videocasting, podcasting, social networking sites, virtual worlds and more.
The new edition has been expanded to include:
detailed guidance for researchers on how to combine online and in-person ethnographic methods to fully explore a social phenomenon
more focus on specific kinds of social media data from sites such as Facebook and Twitter
more specific examples of how netnography can be used in different social science fields, such as media studies, sociology, anthropology, nursing, and education
a discussion of the ways in which communal and cultural social identities are constantly being transformed by combinations of traditional and social media.
This book will be essential reading for researchers and students across the social sciences who wish to study communities online.
Robert V. Kozinets is widely recognized as the inventor of netnography, and a social media marketing and research authority. He has authored and co-authored over 150 pieces of research, and hundreds more Tweets (@kozinets) and blog posts (kozinets.net), usually about the intersection of technology, media, brands, methods, institutions, and social groups. This includes four books, three of them Sage Method books. Currently, Kozinets is Associate Editor of the Journal of Consumer Research and the Journal of Retailing, an Academic Trustee of the Marketing Science Institute, and is the Industry seat on the Board of Directors of the Association for Consumer Research. On the industry side, he has extensive speaking, training, and consulting experience with a range of global companies and organizations, including HSBC, TD Banking and Financial Group, American Express, Merck, Sony, Nissan, eBay, Campbell Soup, and L'Oréal. He is Professor of Marketing at York University's Schulich School of Business, where he is also Chair of the Marketing department.