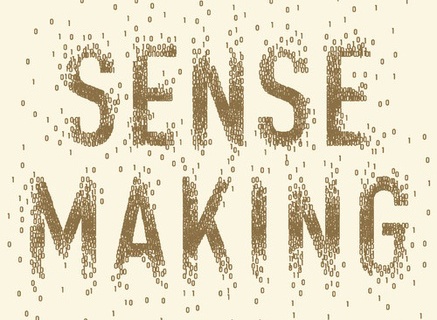 Sensemaking: The Power of the Humanities in the Age of the Algorithm
by Christian Madsbjerg
Hachette Books
March 2017, 256 pages
Inspired by his work with companies like Ford and Coca-Cola, Madsbjerg's Sensemaking is a provocative stand against the "tyranny" of big data and an impassioned argument that human intelligence, informed by the study of the humanities, remains essential to success.
We live in the age of algorithms. But what happens when number crunching fails to solve a company's problems? Madsbjerg argues that many of today's biggest success stories stem not from "quant" thinking but from deep, nuanced engagement with the culture, language, and history of customers. He calls this technique "sensemaking" and illustrates how business leaders, entrepreneurs, and individuals can use human science tools to innovate and solve their thorniest problems.
Christian Madsbjerg is a founder of ReD Associates and the Director of its New York office. ReD is a strategy consulting company based in the human sciences and employs anthropologists, sociologists, art historians, and philosophers. Christian studied philosophy and political science in Copenhagen and London. He lives in New York City.