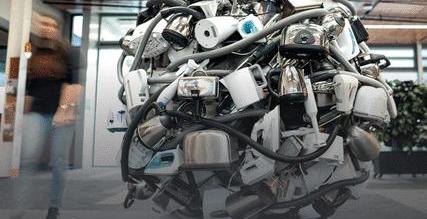 Smarter Homes: How Technology Will Change Your Home Life
by Alexandra Deschamps-Sonsino
Apress, 2018, 168 pages
Examine the history of smart homes, how technology shapes our lives, and ways you can think about the home when developing new products. This book presents the opportunities in the homespace that will come from understanding the history and multiple players that have contributed to the development of the home in general.
You'll start by breaking down the historical, societal and political context for the changes in focus of that "smartness" from affordability, efficiency, convenience to recently experimentation. The second half of the book then reviews what current developments tell us about what our homes will look like in the next 10 years through the lens of spaces, services, appliances and behaviours in our homes.
Over the past 100 years, the home has been a battleground for ideas of future living. Fueled by the electrification of cities, the move from the country to cities, post-war recovery and the development of the internet, the way we live at home (alone or with others) has changed beyond recognition.
Science fiction writing, the entertainment industry, art, and modern interior design and architecture movements have also contributed to defining our aspirations around a future and now more present and possible "smart" home. Smarter Homes looks at the many new and innovative products that are being developed in the consumer and industrial spaces with a copy-paste mindset based on following larger businesses, such as Amazon, Google and Apple.
Alexandra Deschamps-Sonsino is an interaction designer, product designer, consultant and entrepreneur. She was named 1st in a list of 100 Internet of Things Influencers (Postscapes, 2016), 2nd in Top 100 Internet of Things Thought Leaders (Onalytica, 2014) and in the Top 100 Influencial Tech Women on Twitter (Business Insider, 2014). She is the founder of the Good Night Lamp, connected lamps for your global friends and family. She was co-founder and CEO of Tinker London, a smart product design studio. Tinker was the first distributor of the Arduino platform in the UK. Her work has been exhibited at the Museum of Modern Art in New York, the Victoria & Albert Museum, the London Design Museum and galleries around the world.