Building a design-driven culture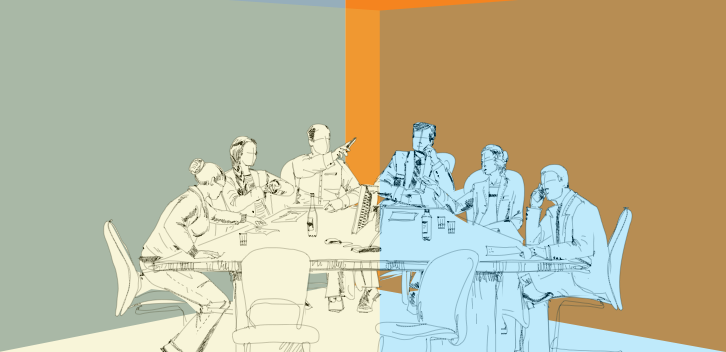 It's not enough to just sell a product or service—companies must truly engage with their customers. McKinsey & Company outlines four elements of a design-driven culture, necessary to embed experience design in an organization.
Really understanding the customer
"The difference with design-driven companies is that they seek to go far beyond understanding what customers want to truly uncovering why they want it. They recognize that while data are important for understanding customer behavior, they're woefully short on empathy. Design-driven companies turn to ethnographers and cultural anthropologists."

Bringing empathy to the organization
"Pushing that perspective through the company requires making a designer a core part of any product or service development and building a design-driven process around individual customer journeys. During these initiatives, design should take an active role in bridging multiple functions—including finance, legal, IT, marketing, and operations—so that these groups can not only be part of the process but also start to directly understand the value that design can deliver."

Designing in real time
"Design, business strategy, and technology […] should work together to make decisions, ensure that the designed journey aligns with the business strategy and is delivering value, and keep customer experience a top-of-mind issue."

Acting quickly
"Good design is fast. That means getting a product to market quickly, which depends on rapid prototyping, frequent iteration, and adjustments based on real customer feedback. In a design-driven culture, companies are unafraid to release a product that is not totally perfect. That means going to market with a minimally viable product, the better to learn from customer feedback, incorporate it, and then build and release the next version."
See also these two McKinsey videos:
Making design a business priority
Being "design driven" means operating in a fundamentally different way. In this video, Mahin Samadani, vice president of experience design at McKinsey Digital Labs, explains how companies can make the transition.

Good design is good business
Kleiner Perkins Caufield & Byers design partner John Maeda talks to McKinsey's Hugo Sarrazin about why today's senior executives must understand design.