CasaZera opens, with Experientia smart meter design (incl. slideshow)
In a decommissioned industrial zone in Turin, a single bright yellow apartment stands out in the shell of an old factory. This is "CasaZera", a sustainable living housing prototype, which was officially opened on the 18th April 2013 by local officials, and the project partners. Experientia consulted for project partner DE-GA, designing a tablet-based solution to enable the residents to access information and systems about energy use in the apartment, as well access to local services. Experientia senior design Renzo Giusti was on-hand to showcase Experientia's contribution.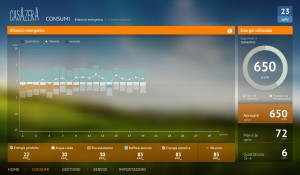 Click on image to view slideshow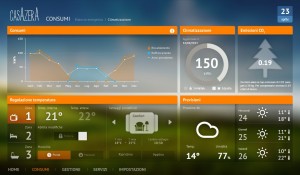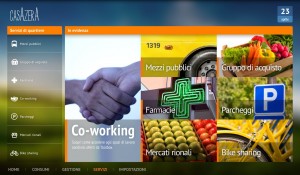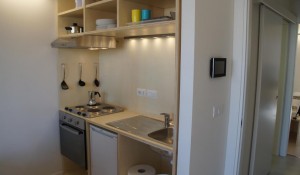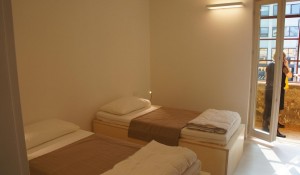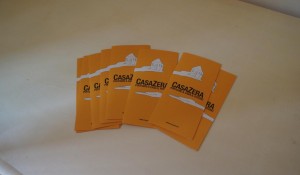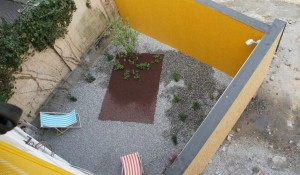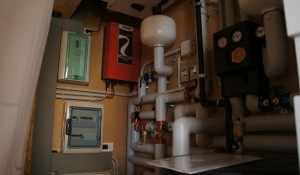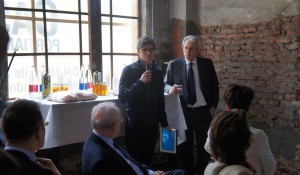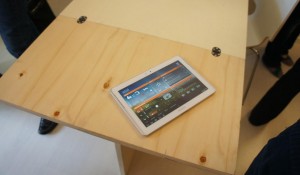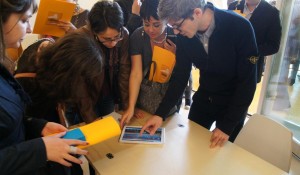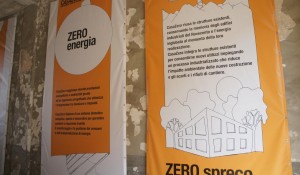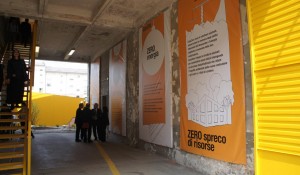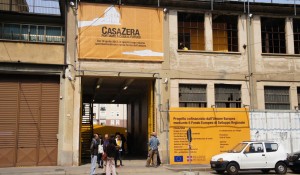 CasaZera is part of the ECOstruendo program, funded by the Region of Piedmont, and promoted by Polight, the innovation centre for sustainable construction at the Turin Environment Park. The apartment is an inhabitable prototype, demonstrating ways to utilise decommissioned industrial areas for residential use, and adhering to five main precepts: zero consumption of soil, zero waste of resources, zero time, zero energy and zero project errors. The apartment itself is a fully-designed and equipped residential unit, which has been integrated into the framework of an old factory, instead of creating new zones for residential construction.
The apartment is around 30 square meters, with a bedroom, living-room/kitchen and bathroom. It contains state-of-the-art technology for home automation and resource management, with 75% of the energy used in the apartment produced by renewable solar, photovoltaic and biomass sources. Experientia's role, as consultants to DE-GA S.p.A, was to employ human-centred design methodologies to make this cutting-edge technology easily usable for the everyday people who will live in the unit. The tablet-based solution Experientia created allows people to interact with key functions for controlling the home appliances and heating and cooling systems, and shows simple visualisations of how the energy in the home is being used – a "living room" view of the household consumption.
As part of Experientia's holistic approach to enabling more sustainable lifestyles, the final solution also helps connect the residents of the apartment to local services. This includes information on frequency and time of local public transport, bike sharing availability, and locations of local markets, stores and pharmacies.
The apartment systems will now be tested for 10 days with the unit empty, to gather feedback on how systems are working. After this time, two students from the Turin Polytechnic will move in, and will test the apartment systems over the course of the next year. The students will provide an in-depth look at how well the system performs in the long run, and how easy it is to use for people who are not specialists or involved in the system development, but are representative of the people who will eventually live, work and study in similar constructions.
Turin council member for the environment, Enzo Lavolta, was present at the opening, praising the initiative as a "concrete example of a smart city". Giorgio Gallesio, DE-GA S.p.A's managing director, and head of the project, and Matteo Robiglio from the architectural partner Tra, also spoke. Much of the debate of the day centred on how affordable the solution is, and the vibrant possibilities for urban renewal it offers, reclaiming existing urban areas for residential use, without waste. The project aims to be an Italian example of a new mindset, and demonstrate an innovative method to create zones for rental property.
Experientia senior designer, Renzo Giusti, who helped implement Experientia's contribution to the project, also spoke about Experientia's vision for sustainable, high quality urban development, and how this was channelled into the final solution.
Experientia's work on this project was as consultants to DE-GA S.p.A. The other partners in the initiative were: Tra architects, experts in social and co-housing; Confortaree, experts in housing fixtures and fittings; Habicher Holzbau, specialised in wooden residences; Teclmp for heating and cooling fixtures; Golder Associates, environmental and energy consultants; Onleco consultancy service; and Tebe, research group on energy technology for construction.