Consumer Insights: The Music Experience in 2014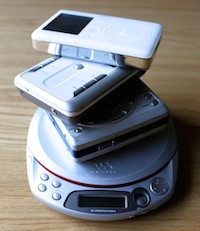 Today, music is as emotionally relevant as ever – and consumers have a myriad of ways to experience it, from streaming and downloading to live concerts and more. Thanks to social media, fans also have unprecedented access to their favorite artists.
Given these changes in the music landscape, the Music Group, which includes MTV, VH1 and CMT, conducted research into the "Music Experience," taking a deep look into the ever-evolving process of discovering and obtaining music among teens, 20- and 30-somethings, as well as what the fan-music-artist connection looks like in 2014.
The study is based on a quantitative survey with more than 1,200 participants 13-40 years old; "blographies" with 34 participants; secondary research; as well as check-ins with proprietary panels and Facebook groups.