Consumers say no to mobile apps that grab too much data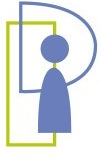 A study by the Pew Research Center, released Wednesday, found that among Americans adults who use smartphone apps, half had decided not to install applications on their mobile phones because they demanded too much personal information. Nearly a third uninstalled an application after learning that it was collecting personal information "they didn't wish to share." And one in five turned off location tracking "because they were concerned that other individuals or companies could access that information." A customer's whereabouts can be extremely valuable to marketers trying to sell their wares, or government authorities trying to keep tabs on citizens' movements.
The study seems to suggest a deepening awareness of digital privacy. And it contradicts a common perception that the generation of young Americans who have grown up in the Internet age blithely share their personal details.