A conversation with Dan Ariely about what shapes our motivations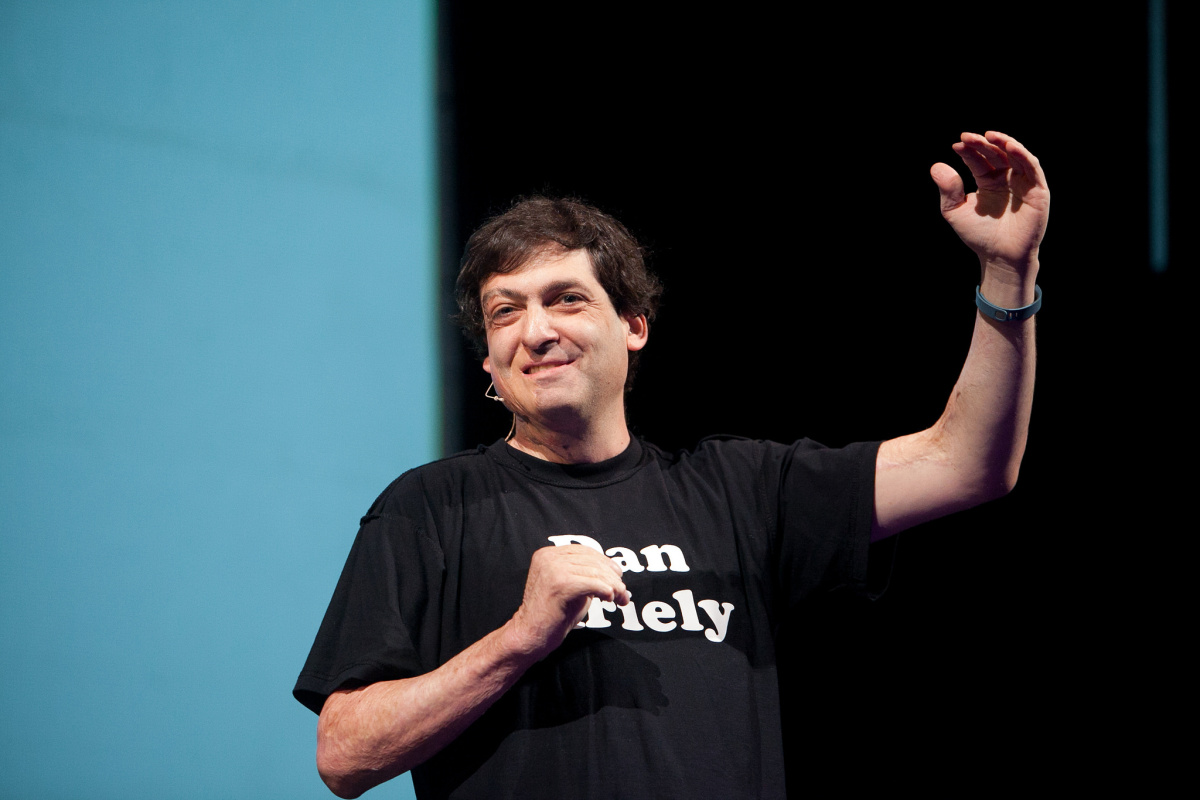 A professor of psychology and behavioral economics at Duke University, Dan Ariely relentlessly examines our assumptions about ourselves—and finds they're often totally misconstrued. We think, for example, that money is our main motivator in the workplace. But not only are "a sense of connection, meaning, ownership, and long-term thinking" often more effective, it also turns out that monetary bonuses can work against us, undermining our commitment to the work itself. Jessica Gross had a long conversation with him in October.
Your field is behavioral economics. What is that, exactly?

There are two ways to explain it. The first one is in opposition to standard economics. In standard economics, we assume all kinds of things about people: that they know their preferences, that they always make decisions that are in their best interest, that they don't have emotions or limitations of time and attention and thinking capacity. Based on those assumptions, economists go ahead and make recommendations on how to design our lives, how to do our tax and education and healthcare systems.

Behavioral economics just doesn't start with any assumptions. Rather than saying, "People are perfectly rational," behavioral economics starts by saying, "We just don't know." Let's put people in different situations and see how they behave. And when you put people in different situations, people often behave very differently than most rational economists would expect. Because of that, the recommendations that come from behavioral economics are very different.

The second definition is that behavioral economics is really, for me at least, an applied field of social science that is designed to figure out how we actually make decisions and how to make things better. Now, not everybody is interested in the "better" part, but it's an analysis of the true forces that influence us in our day-to-day lives and how we harness those forces to improve our ability to make decisions.