Design and public services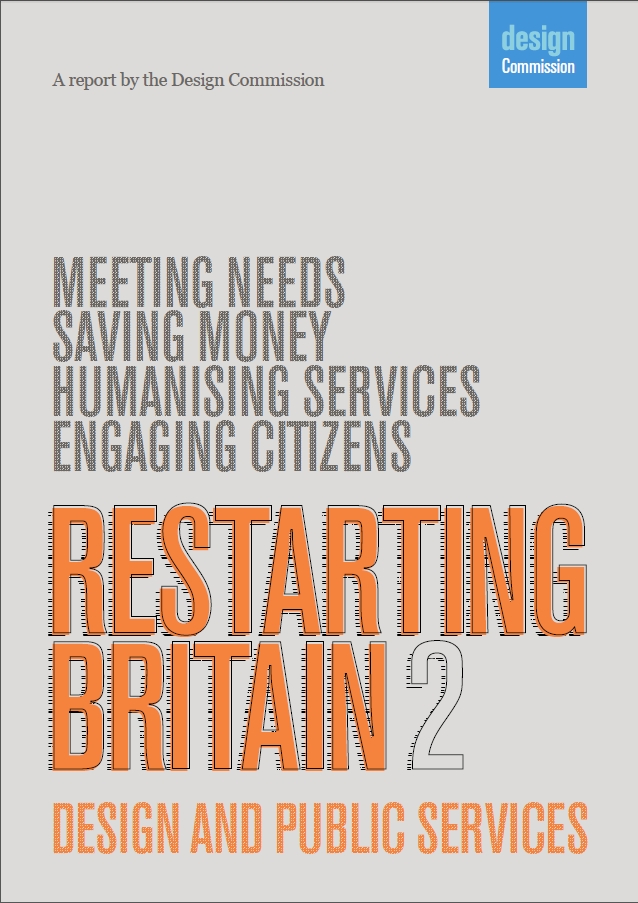 Design and Public Services is the second publication in the UK Design Commission's 'Restarting Britain' series. The first set out the strategic importance of design education as a driver of economic renewal and growth. This 64-page report turns to the question of public service renewal.
In the context of politics and governing, the word 'design' is applied liberally – the design of legislation, the design of policy, the design of public services – with little thought as to the significance of the word itself. Here the Design Commission shifts its focus to that word 'design', and explore its potential for creating cost-effective public services in the 21st century. Part-polemic, part-manual, this report is the culmination of a nine month inquiry, and the Commission's response to a substantially increased appetite for more information on the subject of design in public services.
Co-author Nat Hunter of The RSA writes: "Design can make a huge impact in public service but is not commonly used to do so. It is still often misunderstood as being all about posters and soft furnishings, and not seen as a discipline that has potential to create enormous change that is better for the end user and saves money to boot. Good design turns problems on its head and starts with walking in the shoes of the users, not with the problems of the providers. During the inquiry we heard many examples of how great design had created huge organisational change, bringing empathy and kindness into public service, bearing in mind inclusion and access at all times, and, of course, saving vast amounts of money."