Designing for new forms of governance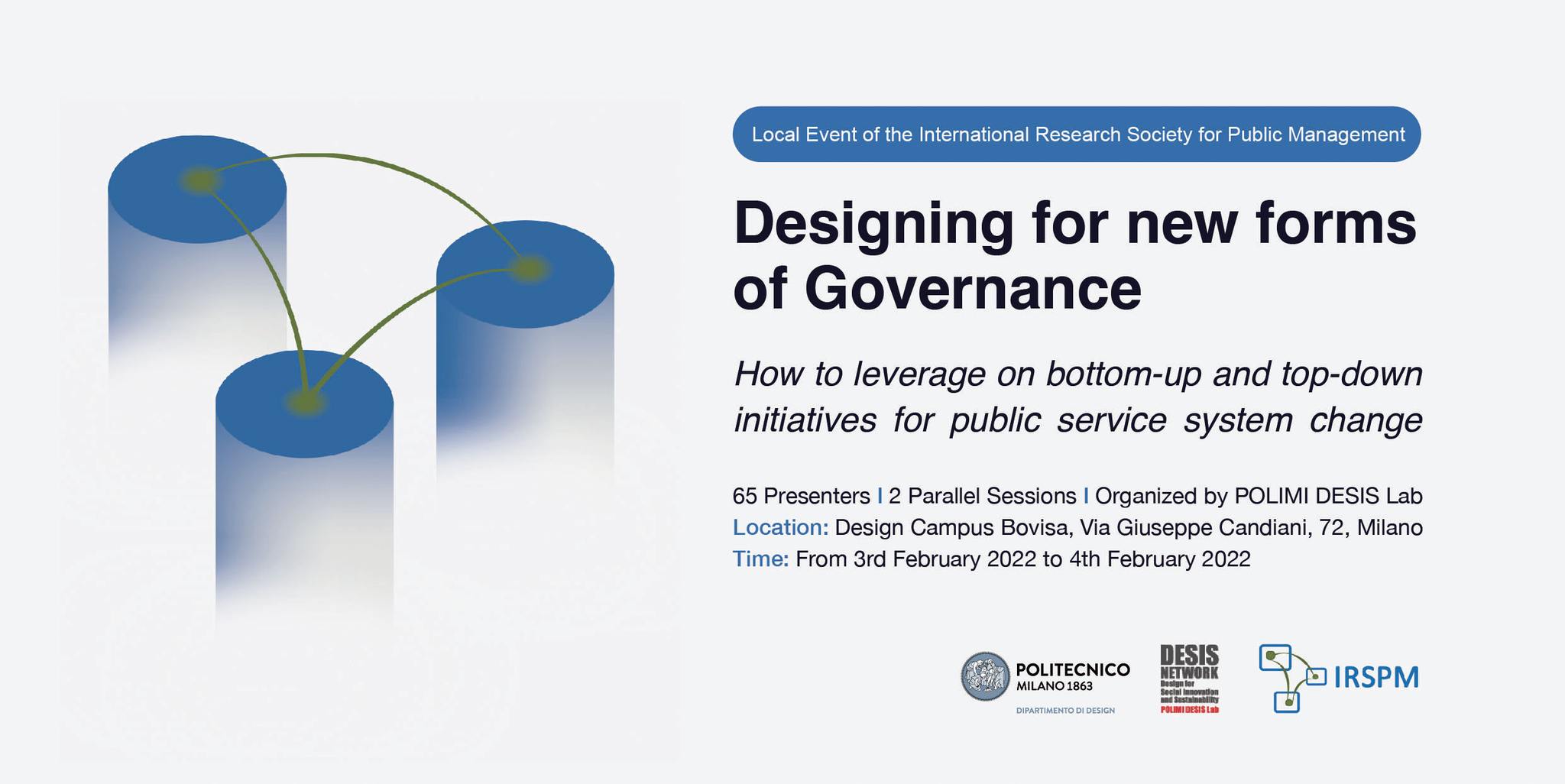 "Designing for new forms of Governance – how to leverage on bottom-up and top-down initiatives for public service system change" (agenda and programme) is an event on 3 and 4 February 2022, organized by  the Department of Design and the DESIS Lab of Politecnico di Milano, part of the International Research Society for Public Management Special Interest Group (IRSPM) entitled "Design-led approaches to renewing public management and governance". 
The event brings together an international audience to discuss how Design approaches are currently applied and can further support transformational policies and initiatives for public service system change, leveraging on both bottom-up and top-down activities.
To-Nite: Taking design-led approaches to tackle the perception of insecurity and engage with the local community
In this context Experientia will be there as one of the project partners (together with the City of Turin, Torino Wireless Foundation, Engineering Ingegneria Informatica, SocialFare, European Forum For Urban Security, Espereal Technologies, and ANCI) to present the ToNite project, in order to share how the actions are evolving by taking a design-led and inclusive approach, involving local community and stakeholders, fostering social innovation and urban regeneration to improve residents' perception of security at night-time along the Dora River of Turin. 
We will share how service Design and Design for Social Innovation approaches and tools have been implemented in most of the activities, from the ethnographic research, throughout the engaging phase of local community and actors to the call for services and the acceleration program that support the selected pilot actions.
To attend the event online and be updated on its development refer to the facebook page.
The event in presence will be at Campus Bovisa of the Department of Design of Politecnico di Milano, Via Durando, 20158 Milano Italy.