Digital for Care – Free Experientia report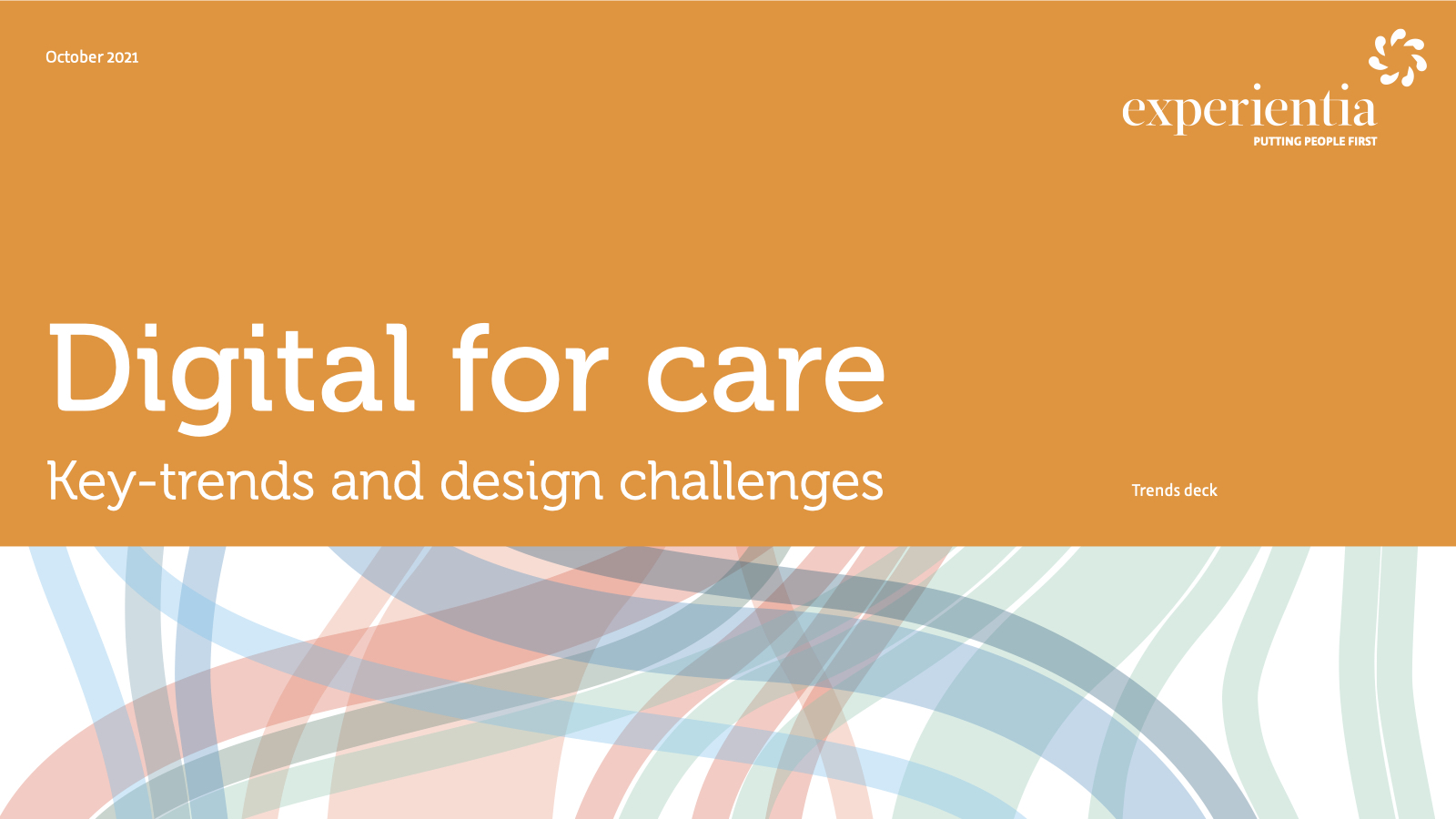 Key trends and design challenges in home and remote care when patient and caregivers use online platforms and on-body health devices.
Download report
Aging populations, the rising prevalence of chronic disease, and technological developments continue to drive innovation of safer, more effective, or — in some cases — life-changing medical products like drugs and devices.
We are at an inflection point as digital care delivery models rapidly evolve around new patient expectations and ultimately new regulatory imperatives.
The report identifies 8 healthcare trends that impact the patient and caregiver experience and the challenges that come with them.
It then discusses how service design and behavioral sciences can address these challenges and improve the patient experience.
Please contact us if you want to know more about how qualitative research and behavioral design can help you in your business or organization.