Draft proceedings of EPIC 2015 conference online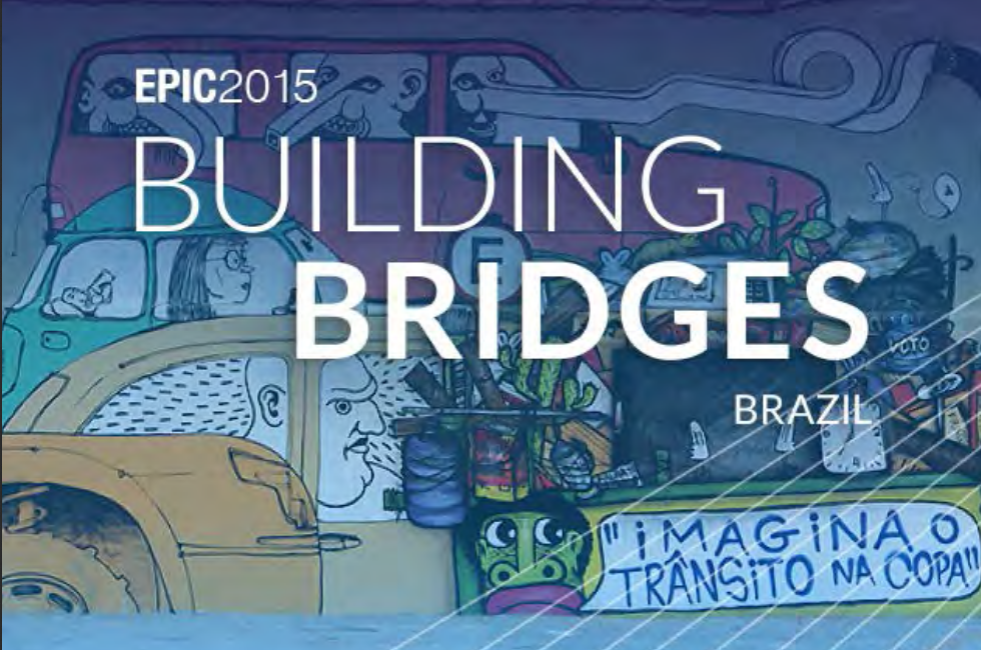 The 2015 edition of EPIC, the premier international gathering on the current and future practice of ethnography in the business world, will take place in Sao Paulo, Brazil next week.
The draft proceedings have just been posted. Here is the table of contents:
Bridging Theory & Practice – Curated by Amyris Fernandez, Fundao Getulio Vargas
Fieldnotes as a Social Practice: Elevating and Innovating Fieldnotes in Applied Ethnography, Using a Collaborative Online Tool as a Case Study – Maria Cury, ReD Associates
Moments of Disjuncture: The Value of Corporate Ethnography in the Research Industrial Complex – Shaheen Amirebrahimi
Autonomous Vehicle Study Builds Bridges between Industry and Academia – Brigitte Jordan, Nissan Research Center & Christina Wasson, University of North Texas
Knee Deep in the Weeds – Getting Your Hands Dirty in a Technology Organization – Tiffany Romain & Mike Griffin, Ricoh Innovations
Bridging the Present & the Future – Curated by Izabel Barros, Steelcase
People – The Weak Link in Cyber-Security: Can Ethnography Bridge the Gap? – Susan Squires & Molly Shade, University of North Texas
Operationalizing Design Fiction with Anticipatory Ethnography – Joseph Lindley, Dhruv Sharma & Robert Potts, HighWire Centre for Doctoral Training, Lancaster University
Ethnographic Expertise as Visionary Catalyst of Collaboration – Jonathan Biderman
Shared Ethnography of Shared Cities – Robert Potts, Dhruv Sharma & Joseph Lindley, HighWire Centre for Doctoral Training, Lancaster University
Bridging Methodologies – Curated by Michael Powell, Shook Kelley
Tangible Tools in Para-Ethnographic Fieldwork – Patricia Lima & Jacob Buur, Univ Southern Denmark
Enriching Ethnography in Marginalized Communities with Surrealist Techniques – Andrea Judice, University of Brasilia, Marcelo Judice, Apex Brazil & Ilpo Koskinen, Hong Kong Polytechnic University
The Missing Tool in the Design Leadership Toolbox: Integrating Conflict Management into Collaborative Design – Susana La Luz-Hawkins, Lextant
Studying Internet Connectivity in the Himalayas [Text Forthcoming] – Lufi Paris, Min Katrina Lieskovsky & Andrew Fiore, Facebook
Bridging to New Business Horizons – Curated by Amanda Gross, Ita Unibanco
From UI to UX: Building Ethnographic Praxis in a Usability Engineering Culture – Kirsten Bandyopadhyay & Rebecca Buck, Salesforce
Enabling Ethnography in Small Business Economies – Dani Cuaron, Emma Saunders & Matthew Ellingsen, Empathy
From Inspiring Change to Directing Change: How Ethnographic Praxis can Move beyond Research – Carolyn Hou & Mads Holme, ReD Associates
Redefining the Ivorian Smallholder Cocoa Farmer's Role in Qualitative Research: From Passive Contributions to Passionate Participation – Hannah Pick, Insitum & Landry Niava, Université Félix Houphouet-Boigny, Côte d'Ivoire
Bridging to the Marketplace – Curated by Rita Denny, Practica Group
Radical Insights: Towards a Critical Hermeneutic – Karl Mendonca, University of California Santa Cruz
The Media Landscape Under Threat: Navigating the Need for Change by Applying an Anthropological Approach – Maria Eitzinger, Danish School of Media and Journalism and University of Copenhagen
How to Create Value via Object Circulation in Gift-Systems – Daiane Scaraboto, Pontificia Universidad Catolica de Chile & Bernardo Figueiredo, RMIT University
Building Bridges between Management and the Workforce – Laura Ciria Suarez & Robert Andrew Bell, A Piece of Pie
Special Session: 10 Years of EPIC – Curated by Rogério de Paulo, IBM Research Brazil
Bridging Ethnography and Path – finding Business Opportunities – ken Anderson, Brandon Barnett, Peter Levin & Maria Bezaitis, Intel
A Seat at the Table of Social Change through Service Design – Jeanette Blomberg, IBM Research & Charles Darrah, San Jose State University
Knowing That and Knowing How: Towards Embodied Strategy – Simon Roberts & Tom Hoy, Stripe Partners
Goodbye Empathy, Hello Ownership: How Ethnography Really Functions in the Making of Entrepreneurs [Text Forthcoming], Hiroshi Tamura, Fumiko Ichikawa & Yuki Uchida, Re:public Inc.