Ethnography for user experience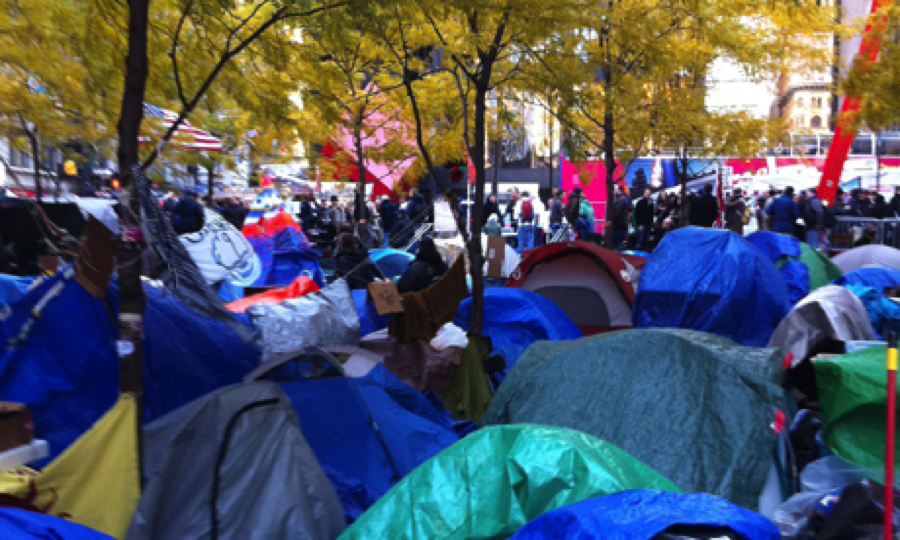 In three essays John Payne, Principal of Moment's Experience Design practice, reflects on his workshop, Ethnography for User Experience, and their field research with Occupy Wall Street.
Payne was recently asked by IxDA NY's local leadership to lead a workshop on Ethnography for User Experience. His goal was to provide the attendees, a group of 25 interaction designers, some working principles of ethnography that they could adapt to their day-to-day design work; in essence, to help them shape a more "ethnograph-ish" approach to user experience design.
As he prepared the workshop materials, Payne suggested to the IxDA organizers that Zuccotti Park (or Liberty Square, depending on your persuasion) might be a good research site. For the uninitiated, this is the nexus of the global Occupy Wall Street movement. Ground Zero for "We are the 99%." At that point, in early November, Payne hadn't yet visited the park, but everything he was reading and hearing about it made it seem an ideal (if perhaps a bit risky) site for a group of eager workshop attendees to get some real-world experience putting ethnographic principles into practice.
They took on the task of trying to understand how the occupiers communicated and coordinated within the group and with other occupy sites around the world. Their design goal was to gather information to inform the design of digital products that could help that communication and coordination process.