[Experientia book] Ethnography on elderly health and wellness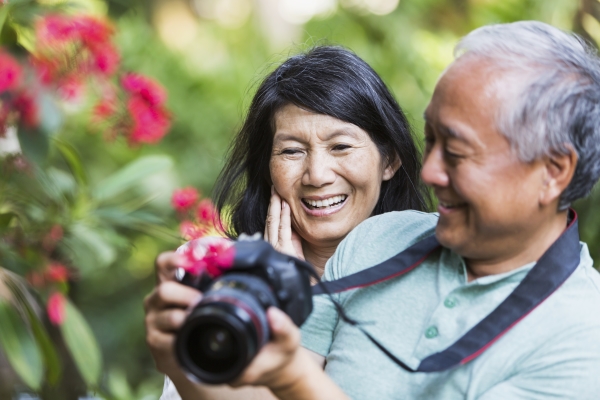 As we age, we increasingly depend on public services and the community for support. Well-designed public services can greatly affect the lives of the elderly and their experiences of healthcare. Experientia collaborated with DesignSingapore Council on understanding how the elderly interact with public services and how we can look towards improving their lives with design.
On 1 October, DesignSingapore Council will launch the book "Design for Ageing Gracefully – Rethinking Health & Wellness for the Elderly (Public Services)", that it co-developed with Experientia, the global user experience research and design consultancy.
The publication is the result of a major research ethnography and service design project focused on elderly Singaporeans and their caregivers. The project was conducted in anticipation of a profound upsurge in the aged population in Singapore – and how design can help to support, even enrich, the process of ageing. It identifies global trends in the healthcare industry and gaps in people's experiences in using existing healthcare services, and proposes design innovations for Singapore's public healthcare system.
The project involved the team of the DesignSingapore Council's Asian Insights & Design Innovation (AIDI), in addition to Experientia, and is part of the broader "Rethinking Health and Wellness for the Elderly programme" steered by AIDI, with the participation of healthcare professionals, infocom specialists and designers.
The book launch will take place on October 1st, 10am at the National Design Centre auditorium in Singapore. Michele Visciola, president of Experientia, will be a guest speaker at the launch.
The publication can now be viewed viewed in Issuu.
Here are some of the leading insights and trends, as well as design proposals and concepts:
INSIGHTS/TRENDS
It takes a village: new models of care
There is greater attention on deepening relationship and extending connection between individuals and their family members, friends, community, caregivers and care partners. There will be a shift towards "networked care"..
Internet of everything: technology and care
Information can be used and turned into actions to create new capabilities, richer experiences and unprecedented economic opportunity for businesses, individuals and countries. Technology will also alleviate the current intensive labour and resources needed in care-giving.
The new face of the elderly: awareness and prevention
Next-generation seniors must now start to prepare for their future by supporting and making an impact on care for the aged. Raising awareness, educating and empowering people to embrace and prepare for ageing allows them to play an active and valuable role in society.
DESIGN PROPOSALS/CONCEPTS
Coordinated, holistic care agency integrating bottom-up and top-down approaches
An appointed agency that coordinates, manages and integrates the programmes implemented by government agencies and social groups such as voluntary work organisations, service providers, grassroot leaders, caregivers and community groups.
Pairing up students with elderly person for activities such as a walk, an MRT ride, or grocery shopping
Facilitate matching, incentivising and ideas. Student participants will get school reward points. This is a social innovation concept that connects people, cultures, healthcare and infrastructure.
Mobile café in HDB void decks by "senior navigators" – who are paid senior citizen volunteers
Open café set-up which provides beverages and is also a point to disseminate information on health, provide financial and nutrition counselling and other meaningful services.