Experientia @ Epic 2014: focusing on relationships and values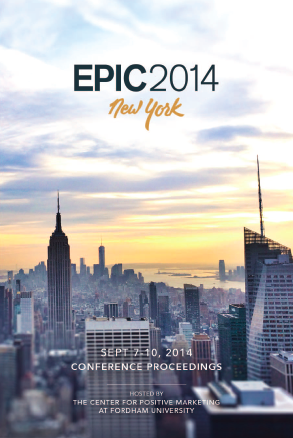 It's that time of year again, when ethnography professionals come together to exchange knowledge, discuss ideas, and share experiences about the practice of ethnography in the business world. EPIC 2014 kicked off yesterday (Sept 7th) in New York, with a focus on relationships, and particular on how positive relations create new values in the things, places, and people ethnographers engage with.
On that theme, senior Experientia ethnographer Gina Taha is presenting a case study of transformation in the finance industry, and the different roles and relationships user experience consultancies need to play when dealing with large, traditional business structures. Experientia's presentation will be on Wednesday September 10th, in Session 5, which runs from 11:15 to 12:30. The theme of the session is Evolving and Expanding the Value of Ethnography in Industry.
If you're interested in checking out the great papers being presented, the draft proceedings are already online. Experientia's paper starts on page 249.
Co-author, and Experientia President, Michele Visciola, is also at the conference, which will continue until September 10th. Remember to say hi if you spot either Gina or Michele!