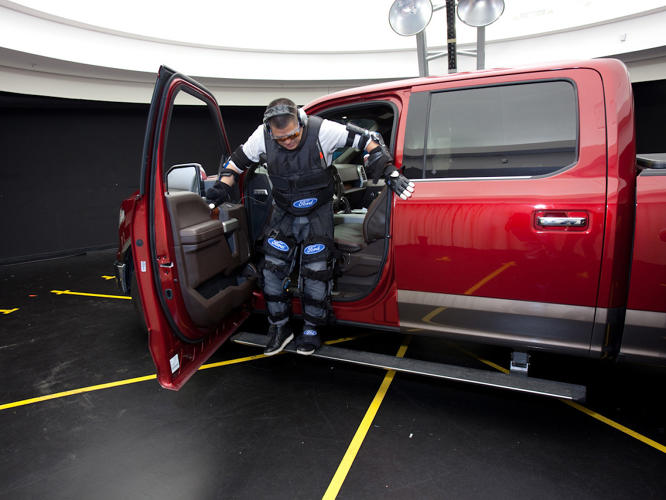 Ford, bastion of the old-school American economy, is now trying to recast itself as a company built around user experience. It's finally trying to see its cars through the customer's eyes. It's designing for them.
Ford used to focus on "benchmarking," or comparing all the features of competitors and simply adding in what they didn't have. Today the company is starting with UX principles—what the consumers' mindset is, what they expect of an interaction, what they expect of a car. Thus, rather than adding features, the features may disappear or be rethought based on broad UX ideals such as seamless transitions between your phone and your dashboard media. […]

Maybe the best example of that new mindset is how Ford has been creating "mobility experiments" set up around new user experiences, ranging from on-demand busing to a peer-to-peer car sharing arrangement that lets owners collect revenue from their cars. The experiments are as much about shifting Ford to providing services instead of just selling cars as they are about prototyping new ways for Ford to think about UX.
The author Cliff Kuang concludes: "The problem for Ford, or for any company that would like to shift the way it thinks about crafting products, is that in Silicon Valley, where companies are made overnight, change is relatively easy. Don't like the status quo? Start from scratch. What's not so easy: Convincing a company with over 187,000 employees to trust in a new process. The most intriguing companies to watch as big business gets obsessed with design aren't the startups, but the behemoths. It is companies like Ford that are really testing the boundaries of what design can do."