Four possible scenarios of how the corona crisis can transform the world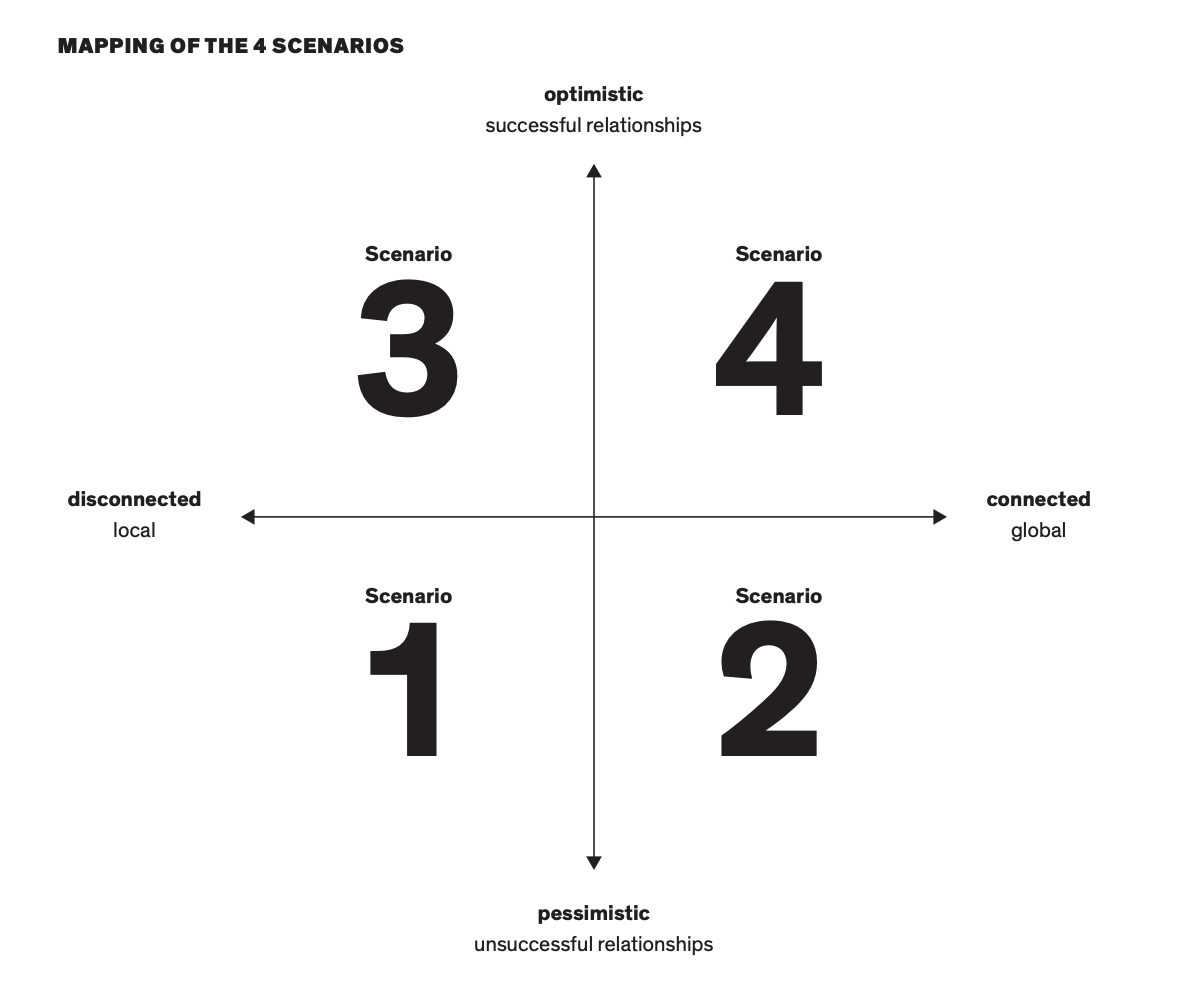 The Corona Effect: Four Future Scenarios
Whitepaper by the ZukunftsInstitut (The Future Institute)
15 March 2020, 10 pages
How will the pandemic change the way we live and do business?
The Zukunftsinstitut describes four possible scenarios of how the corona crisis can transform the world.
The corona virus has shaken the foundations of our social and economic coexistence – indefinitely. We experience an uncontrollable collapse of our everyday life and the world as we knew it. Now, the first thing we all need to do is to come to terms with this new exceptional situation – as the first step to overcoming this crisis. But what will happen afterwards?
As the Zukunftsinstitut, we are committed to observing the future – a future that currently seems more uncertain than ever. In this situation, it helps to approach possible developments by means of scenarios. Scenarios sketch out the scope of possibilities that open up for all of us in the context of the current crisis: What developments can we expect? How will the virus change our cultural techniques, values and consumption patterns, our collective mindset?
This is why the Zukunftsinstitut has taken the Corona crisis as an opportunity to develop four scenarios that describe what our future after the pandemic could look like in the medium to long term. In the coming weeks we will continue to monitor these scenarios for you and share the results with you. In this way, we want to bring clarity into a chaotic situation – and discover what opportunities are opening up for you, and for all of us.
The scenarios help us to formulate a new future together. Because everything we do and decide today will have an effect for years to come. Our future is being decided now.