German psychologist aims to debunk behavioural economics (a.k.a. the "nudge" approach)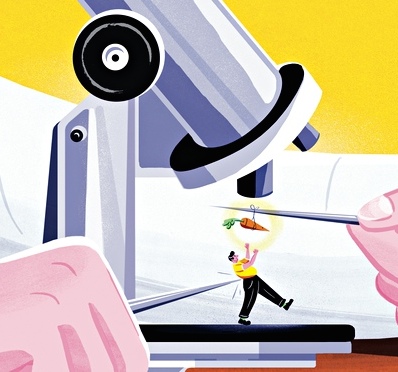 Daniel Kahneman, the 'godfather' of behavioural economics, has been challenged by rival psychologist Gerd Gigerenzer, director of the Centre for Cognition and Adaptive Behaviour at the Max Planck institute in Berlin, who claims that Kahneman presents 'an unfairly negative view of the human mind'.
Gigerenzer's book Risk Savvy: How to Make Good Decisions debunks the behavioural economics of Daniel Kahneman, and Cass Sunstein and Richard Thaler, authors of the bestselling book "Nudge", who, along with the authors of Freakonomics, were once David Cameron's pet thinkers.
Tim Adams reports on it all in the Observer.
"In an increasingly complex and specialised world, Gigerenzer preaches a gospel of greater simplicity. He suggests that the outcome of decisions of any complexity – a complexity of, say, trying to organise a successful picnic or greater – are impossible to accurately predict with any mathematical rational model, and therefore more usefully approached with a mixture of gut instinct and what he calls heuristics, the learned rules of thumb of any given situation. He believes, and he has some evidence to prove it, that such judgments prove sounder in practice than those based purely on probability." […]

"Though Kahneman himself carefully limits its potential political application, his argument that we are irretrievably in thrall to our fallacies, in Gigernzer's view, only strengthens the argument for such paternalism from government. Nudge theory becomes the more palatable expression of a deliberate wider manipulation. It makes us weaker and less questioning citizens.

Gigerenzer proposes an alternative solution. He believes, with education, the teaching of critical thinking about statistical probability, people can become more usefully 'risk savvy'"
Related:
РVideos of Gerd Gigerenzer at TEDxZurich (2013) and TEDxNorrk̦ping (2012)
– "Risk Savvy" book reviews in The Financial Times | The Economist | Times Higher Education
– An older, but in-depth review on the debate by Nick Dunbar