Google's ethnographic studies on device use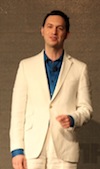 In a long interview, Matias Duarte, Android's head of user experience, explains how Google conducted deep user ethnographic studies to understand how people were using their smartphones and other devices.
What is the soul of the new machine?

This isn't a design or product question. It's a philosophical question. What is this thing? What is it supposed to do? How will it do it? How do we get there? […]

This question sparked deep user studies at Google on mobile phone use, what Matias described as "Serious baseline ethnographic research which hadn't happened before." He tells me that the company spent a great deal of time and effort watching how and why regular people used their smartphones. Not just Android phones, but all smartphones. The company even had employees "shadow" users, visiting them at their homes and workplaces to watch how they interacted with their devices. Matias wouldn't share numbers, but intimated that the study was a significant undertaking.

"A lot of what we found confirmed what I thought for years. At Danger, we had this idea that smartphones were not for a certain kind of person. They were for everyone. Smartphones were the way phones were supposed to be."

"What we heard from everyone we talked to in the study was that they love these things [smartphones], they are a part of their lives. They're incredibly passionate about them. They can't live without them. That was awesome. But we also heard a lot of things we didn't like to hear."

"With Android, people were not responding emotionally, they weren't forming emotional relationships with the product. They needed it, but they didn't necessarily love it."

Matias says that the studies showed that users felt empowered by their devices, but often found Android phones overly complex. That they needed to invest more time in learning the phones, more time in becoming an expert. The phones also made users feel more aware of their limitations — they knew there was more they could do with the device, but couldn't figure out how to unlock that power.