Health as a social movement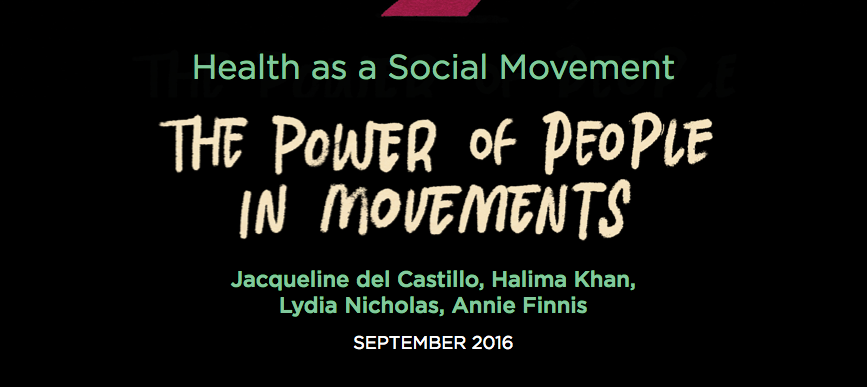 Last week, the UK innovation charity Nesta launched a new report, Health as a Social Movement: The Power of People in Movements. It illuminates the value and role of health social movements and aims to foster debate, experiments and development of a practice around social movements in health.
Realising the potential of movements requires institutions to devise ways of effectively engaging with them as well as commitment on both sides to engage and create better ways of doing things. There is a unique power to people in social movements – one in which purposeful citizens have the determination and courage to stand up, speak out and seek change in the issues that matter to them and their loved ones. The AIDS movement, the breast cancer movement and the disability rights movement have all aimed to transform people's experiences of their own health and identity and the systems which shape it.
Social movements have been gaining increased attention, especially in the context of health and care, as an effective and timely bottom-up approach to system-level change.