How do consumers use and respond to energy monitors?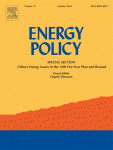 Feeding back about eco-feedback: How do consumers use and respond to energy monitors?
Kathryn Buchanan (a), Riccardo Russo (a) and Ben Anderson (b)
a Department of Psychology, University of Essex, Wivenhoe Park, Colchester CO4 3SQ, UK
b Engineering and the Environment, University of Southampton, UK
Energy Policy
Volume 73, October 2014, Pages 138–146
Abstract
To date, a multitude of studies have examined the empirical effect of feedback on energy consumption yet very few have examined how feedback might work and the processes it involves. Moreover, it remains to be seen if the theoretical claims made concerning how feedback works can be substantiated using empirical data. To start to address this knowledge gap, the present research used qualitative data analysis to examine how consumers use and respond to energy monitors. The findings suggest feedback may increase both the physical and conscious visibility of consumption as well as knowledge about consumption. Accordingly, support was evident for the theoretical assertions that feedback transforms energy from invisible to visible, prompts motivated users to learn about their energy habits, and helps address information deficits about energy usage. We conclude by evaluating the feasibility of feedback to substantially reduce consumption and discuss ways in which feedback could be improved to aid its effectiveness in the long term before discussing the implication our findings may have for government policy.