How do you interview an interview specialist?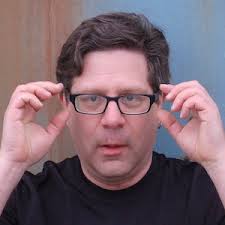 Ethnography Matters took on a difficult challenge with this interview of Steve Portigal about his new book "Interviewing Users".
EM: In your 18 years in this business, what has been some of the biggest shifts that you have witnessed in the field?

SP: When I entered the field, it was barely a field. There was no community, there were few people practicing, and there wasn't a lot of demand for the work. I think the growth in the user experience field, through the web and then mobile devices has really pulled us along. Of course, there are researchers working in categories I have less visibility into so their shifts would be different. I saw insights about customers regarded as a luxury in the 2001 recession and thus low demand; but in 2008 companies talked about trying to innovate their way through the downturn and so insights and design were no longer expendable ingredients in product development.
Steve Portigal is the founder of Portigal Consulting, a bite-sized firm that helps clients to discover and act on new insights about themselves and their customers. Over the course of his career, he has interviewed hundreds of people, including families eating breakfast, hotel maintenance staff, architects, rock musicians, home-automation enthusiasts, credit-default swap traders, and radiologists. His work has informed the development of mobile devices, medical information systems, music gear, wine packaging, financial services, corporate intranets, videoconferencing systems, and iPod accessories.
Putting People First readers have a 20% discount off the list price of the book — simply place your order through Rosenfeld Media and use the coupon code PPF2013 upon checkout.