How should we analyse our lives?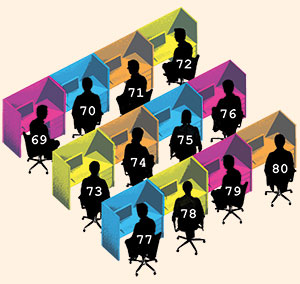 Alex "Sandy" Pentland, a professor of computational social sciences at MIT Media Lab and others like him are now convinced that the great academic divide between "hard" and "soft" sciences is set to disappear, since researchers these days can gather massive volumes of data about human behaviour with precision, writes Gillian Tett in the FT Magazine.
"Sometimes this information is volunteered by individuals, on sites such as Facebook; sometimes it can be gathered from the electronic traces – the "digital breadcrumbs" – that we all deposit (when we use a mobile phone, say) or deliberately collected with biometric devices like the ones used at Bank of America. Either way, it can enable academics to monitor and forecast social interaction in a manner we could never have dreamed of before."
Tett sees two problems with this approach: privacy concerns and the important (but often ignored) fact that digital breadcrumbs are not neutral, but reflect cultural and power relations.