Improve the travel experience at airports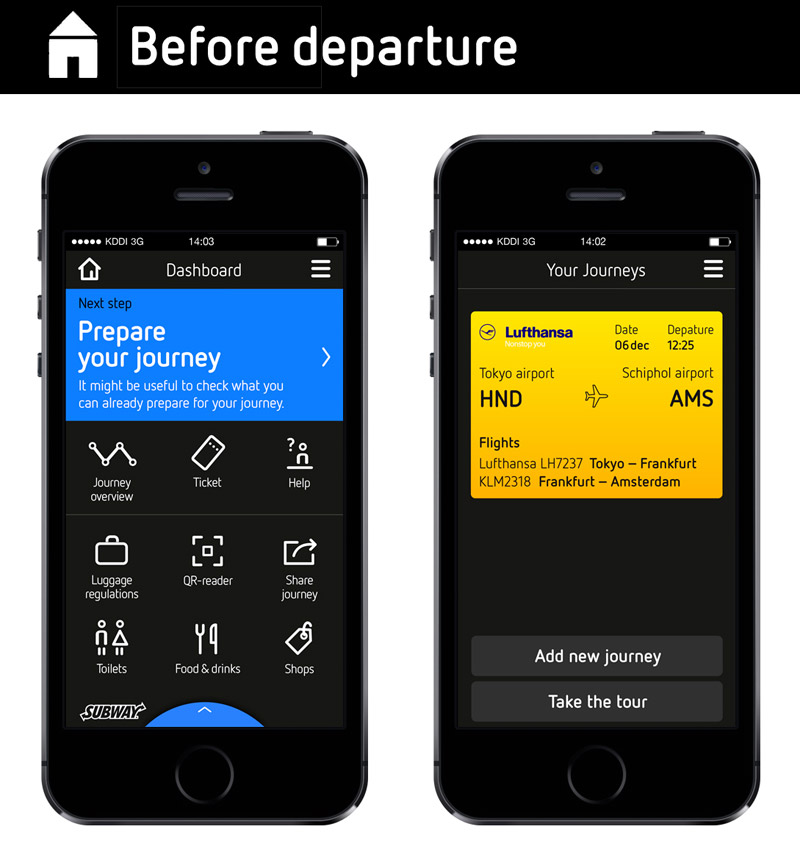 Over the past years the Amsterdam agency edenspeakermann_ collaborated in a European cooperation that aims to create a seamless air travel experience for passengers to Europe. As a result of research on four European airports they created the concept of the 'Info Connectivity System': a one-stop-shop for all travel information.
Extensive research has been conducted on the travel experience of passengers. We looked into the whole journey; from the moment that the passenger leaves home, until he arrives at the final destination. All the insights we gained were visualized in personas and customer journeys. We created concepts for the interface design and were involved in the development of a mock-up. Currently, the project is in its final stage where we are interested in gaining feedback from potential stakeholders.

The research resulted in the Info Connectivity System (ICS): A one-stop-shop that provides passengers with all relevant travel information at the right time, and in the right context and language. The ICS integrates existing travel information from multiple sources — like mobility service providers and airport operators — and enriches the available data where possible. The system allows editors to generate new data and create connections to their own data sources. Apart from their smartphone, passengers will find their personal travel data seamlessly available on all devices: such as airport information systems, ticketing machines and even on-board devices.