Intel, Tony Salvador, and design anthropology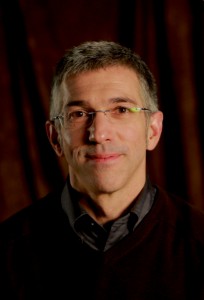 Why would Intel need to conduct a tremendous amount of ethnographic research if all they are manufacturing are microchips?
This short essay by Ioanis Hristodoulou eexamines Intel's role in design anthropology on a worldwide context, exploring the work of Tony Salvador, who directs research in Intel's Experience Insights Lab.
Tony's official role is to "identify new, strategic opportunities for technology caused on an understanding of fluctuating, global socio-cultural values" (Intel, n.d.). Through its use and support of design anthropological practices, Intel has continued to remain relevant in an extremely competitive market.
"Salvador explains that because a CPU's development cycle lasts multiple years, "it becomes incumbent on us to think of consumers needs ahead of time" (Yoshida, 2011). Through design anthropology praxis, Intel challenges the traditional notions of consumers and transforms them into "social beings, people with desires, wishes, needs, wants – some articulated, some unrecognized" (Salvador et al, 1999)."