Intel's futurist envisions life in 2022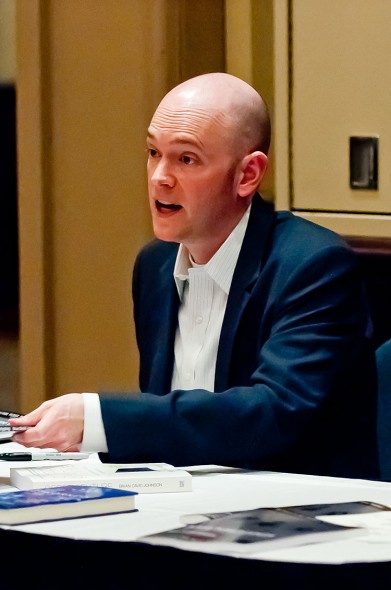 Brian David Johnson gets paid to predict the future. He is the first, the one, and the only futurist at Intel, charged with envisioning how people will interact with technology a decade from now.
Currently, Johnson's task is to foresee what life will be like in 2022. The main difference between then and now, he noted, is the prominence data will play in people's lives.
This weekend Johnson was one of the keynote speakers at WorldFuture 2012, a gathering of some 500 futurists at Toronto Sheraton Centre and this gave Kristina Skorbach of the Epoch Times the opportunity to interview him.