Italian bank offers user-friendly home security kit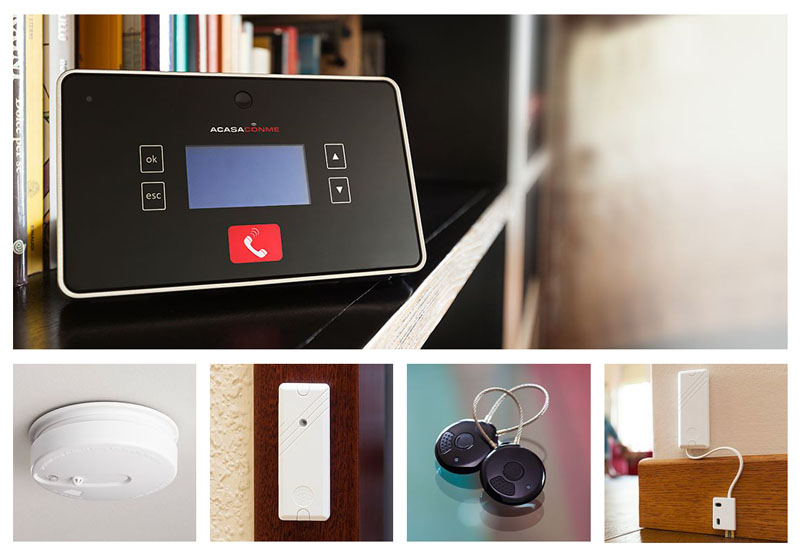 The Smart Care unit of the insurance arm of the Italian bank Intesa Sanpaolo has just launched an innovative home security offering.
Branded "ACasaConMe" [AtHomeWithMe], the service combines a personalized insurance package and a security kit that people can easily install themselves [as demonstrated in this Italian language video].
The insurance package covers typical home coverage (fire, weather, water and electrical damage, gas leaks, theft) and can be combined with the device that comes with a set of sensors for water and gas leaks, fire, electrical surges, and home intrusions (through a movement sensor). The kit's main control unit allows people access to 24 hour call center, from which customers can also request the intervention of a home technician. Text alerts will also arrive on people's phones. [More information on how it works in this Italian language video].
There are three offers: only the insurance, only the device (1500 euro according to this pdf) with its assistance service, or the "bundled" combination of device (free) and insurance (at 10% discount).
The whole offering is well designed and well communicated, and seemingly unique amongst what home insurance companies usually provide to their customers [a somewhat similar initiative is State Farm which paired up with home security kit manufacturers ADT and Lowe's]. We couldn't locate the manufacturer of the Italian device, as it is not named anywhere.