Leveraging ethnography to improve food safety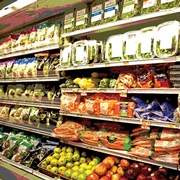 Carolyn Rose explains how ethnography can be used to improve food safety:
If done correctly, ethnography leads to a holistic and unbiased understanding of current practices and the motivations that drive them. Looking specifically to learn the existing challenges, workarounds, deviations and drivers within an interaction, task or activity, we are able to identify opportunities for process-based improvements. Such opportunities can ultimately take many forms, including new work flows, tools and/or techniques. For example, identifying specific areas of noncompliance might lead to new safety training protocols, while identifying comparatively labor-intensive or time-consuming tasks might lead to the implementation of alternative technologies/automation aimed to mitigate bottlenecks.

As such, ethnography can be a critical first step in evolving food safety practices. With a sound understanding of current practices and the real needs and challenges therein, we can make informed and targeted process improvements aimed to optimize efficiency, quality, ease of use, consistency and safety.