Low2No smart services workbook by Experientia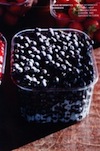 As part of Experientia's involvement in the award winning Low2No project in Helsinki and in particular its strategy towards demand management and behavioral change, we are proud to announce that Dan Hill (former ARUP and Sitra, now Fabrica) has just reminded us of last year's long review (and a download link) of the Low2No smart services workbook created by Experientia and ARUP:
"This aspect explores the potential of contemporary technologies – particularly those increasingly everyday circling around phrases like social media, "internet of things", "smart cities" and so on – to enable residents, workers, visitors and citizens in general to live, work and play in and around the block in new ways. These are predicated on the same low-carbon outcomes that drives the Low2No project in general, but also a wider "triple-bottom line" approach to sustainability, which might include beneficial social and economic outcomes, as well as environmental. We'd had this element in from the start, from the Arup-led consortium's original competition submission in 2009, and today we're sharing some of the work-in-progress as it developed, in the form of the "informatics workbook" developed by the design team, as a tool in the design process."
Thank you, Dan.