M-Government – Mobile technologies for responsive governments and connected societies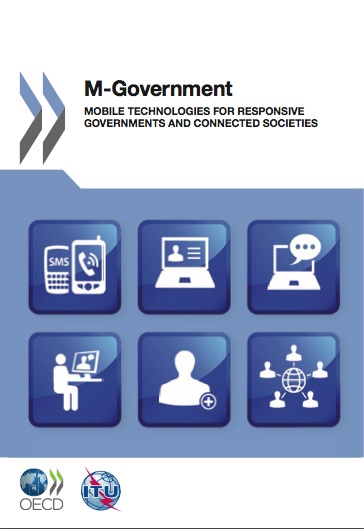 This report by Hani Eskandar (ITU), Barbara- Chiara Ubaldi (OECD) and Vyacheslav Cherkasov (UN-DESA) highlights the critical potential of mobile technologies for improved public governance, as well as for economic and social progress in achieving the internationally agreed development goals including the Millennium Development Goals (MDGs).
The September 2011 report also provides an in-depth analysis of the prerequisites for m-government, its main benefits and challenges, the value-chain and key stakeholders, and the checklist of concrete actions to sustain policy makers in monitoring and updating their knowledge on m-government.
Chapters:
1. Toward the next generation of public services
2. Benefits and outcomes of m-government
3. Understanding m-government adoption
4. Prerequisites for agility and ubiquity
5. Technology options for mobile solutions
6. M-Vision and a call to action
The report was drafted by the International Telecommunication Union (ITU) and the Organisation for Economic Co-operation and Development (OECD), in collaboration with the United Nations Department of Economic and Social Affairs (DESA).