New Human Centred Design toolkit launched for African context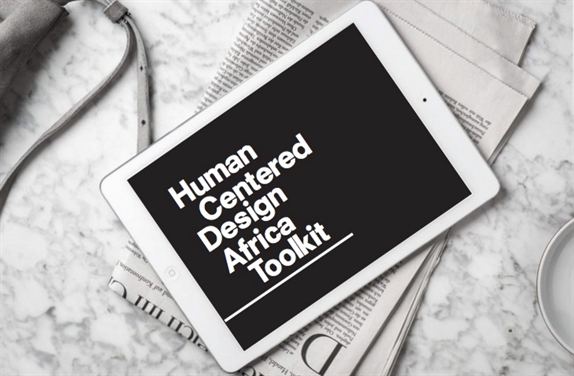 Future by Design, a Human Centred Design (HCD) and customer-centricity consultancy focused on the African continent, has produced an HCD Toolkit (download link) that's especially appropriate for an African context, and intended for application where rapid results are needed.
Drawing on local narrative, symbolism, social norms and visual cues, they have packaged the process in an easy to use format that they hope will encourage more businesses and designers to get to know their market and unique context.
According to Iain Bryant and Ulrich Meyer-Hoellings of Future by Design, within most companies teams do not have days or weeks to spend workshopping new products or services.
"Our unique process brings senior client teams and customers face to face to repeatedly deliver actionable prototypes within two days using a full Design Thinking process based on our myHCD Toolkit," say the pair.
"This myHCD method incorporates the user or customer as an active participant in every step of the design process. Our approach is adept in designing products and services for first world applications, yet our Afro-centric approach is equally relevant in designing solutions for the bottom of the pyramid in some hard to reach places."
Iain and Ulrich add that there is a vast amount of money invested into Africa by US-based donors like the World Bank and large NGO's into solving complex innovation challenges in healthcare, financial inclusion or agriculture.
While there are a few well known Western toolkits used as the main playbooks for human-centred design efforts across many emerging markets, the pair saw the need for a home-grown response to some of the challenges in applying these toolkits to wicked problems encountered on the African continent.
"Solutions from the existing Western toolkits are often not geared to our unique local contexts and practices, which may help to explain why so few HCD projects have achieved sustainable scale and traction beyond the 'seed stage' intervention by foreign expert teams."
In their effort to address this, they partnered with the likes of Mugendi M'Rithaa (President, World Design Association), Janine Johnston (The Shift) and Emma Dicks (Innovate SA) to incorporate different perspectives to inclusive innovation.
The toolkit was designed to embrace the natural propensity in African contexts towards collaborative practices, and also incorporates the context-specificity and nuances of the rich tapestry of cultures, languages and designerly ways of being, knowing and doing.
"The interesting result is that the HCD Africa Toolkit has proved itself equally at home in the boardrooms of Sandton and the dusty roads of rural Africa," they add.