Pew: 86% of USA adults make efforts to hide digital footprints online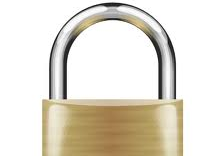 Pew Research Center found that 86 percent of surveyed adult Internet users in the U.S. have made efforts to obscure their "digital footprints" — which could include simple measures like clearing cookies in your browser or something more involved like encrypting your email, writes Ingrid Lunden on TechCrunch.
Some 55 percent have taken this one step further by trying to block specific people or organizations — services like Disconnect.me, for example, have built an entire business on creating these tools.
These efforts are not directed solely at state or government groups — despite all the recent attention from the PRISM revelations and the government's role in gathering data.
"[Users'] concerns apply to an entire ecosystem of surveillance," writes Lee Rainie, Director of the Pew Research Center's Internet Project and one of the report's authors. "In fact, they are more intent on trying to mask their personal information from hackers, advertisers, friends and family members than they are trying to avoid observation by the government."
> See also this Fast Company article