Qualitative research in industry – videos from the Qualitative 360 Asia Pacific conference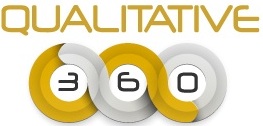 Qualitative 360 Asia Pacific 2013 took place in Singapore in November 2013, and some videos are now available:
Winning with shoppers via qualitative research [23:57]
Michael Biscocho, Consumer and Market Knowledge Manager, Procter & Gamble
• Leveraging qualitative techniques to complement quantitative methods in consumer behavior
• Exploring FMCG consumer decision making through qualitative research engagement
• Harnessing different methodologies of qualitative research to gain better understanding of market trends
• Implementing qualitative methodologies as part of overall research to develop retail strategies
Taking qualitative research to the cloud [33:38]
Jasmeet Sethi, Regional Head of ConsumerLab, Ericsson
• Learning the art of how to transform qualitative research from a 12 year old kid.
• How could you build and run on-demand insight communities with zero investment?
• Case study from Ericsson on the first ever 'Over the Top Qualitative Research'
Tapping into the informal economy to create new opportunities for innovation. A case study in recycling and push cart aunties [24:45]
Juliana Koh, Director, Consumer Faces
Manisha Dikshit, Managing Director, Consumer Faces
• Informal economy is a large contributor to the global economy and presents several opportunities/learning for the commercial world
• This paper presents a case study to understand the role of informal economy and how it can be applied in commercial businesses
• The paper further provides pointers on how the corporate/formal world can implement this
Achieving maximum insights from challenging consumers using ethnography for product development in China and Vietnam [27:38]
Christelle Michon, APAC Sensory and Consumer Insights Manager, Symrise
• Understanding the culinary habits of low income consumers in Vietnam through ethnography
• Observing the fun and excitement of kids related to foods in China
• Benefits and challenges of using ethnography: what were the lessons learned?
• How actionable insight were achieved and used for new product development in Symrise
Exploring the meaning of digital: a case of ethnographic research on mobile life in Singapore [26:33]
Masao Kakihara, Senior Research Manager, Google
• How Google does research globally and locally
• Making sense of the meaning of digital life in Asia
• Methodological challenges in the age of big data
Great Wall, Great Reward: finding design-actionable insights for medical devices in China [28:43]
Tico Blumenthal, Global Customer Insights Manager, Medtronic
• Learn how qualitative research is used to drive applied medical device innovations
• Hear a thought-leader introduce examples of how medical devices can be optimized for Chinese customers
• Understand the designer's viewpoint when filtering observational data
• Hear about some of the unique challenges doing qual. in China
• Tips and tricks for getting better insights
Performance discovery project: emerging market update [25:31]
Ajay Mohan, Director of Partner & Web Marketing APAC, Intel
• Understanding what "performance" means to customers and how they respond to advertising and branding
• Using visualisation techniques to gain unarticulated emotional drivers and emotions behind "performance"
• Employing trained professionals to conduct "therapy" interviews across US, Brazil, China, Germany and India
• Discussing the outcome of the research: What have we learned and how new insights help answer business questions
Digital Qualitative: from add-on to core research [29:25]
Nehal Medh, Managing Director, Consumer Experiences, GfK
• Can online qual methods replace offline qual?
• What advantages do they offer?
• What are the pitfalls we should be aware of
• What are the best ways to engage and motivate the participants in an online qual research?
• Within online what potential does mobile qual research have?
• Going beyond the obvious online tools such as bulletin board, focus group?
Consumer understanding through unarticulated responses and points of expression [26:48]
Marilyne Chew, Head of Qualitative, Nielsen
• Understand how Neuroscience insights are working to make a discussion flow sharper and more precise
• Identifying ways Neuroscience and Qualitative works best together
• Overcoming the challenges of combining the two methodologies in a research study