Remaking Ford into a user experience-driven company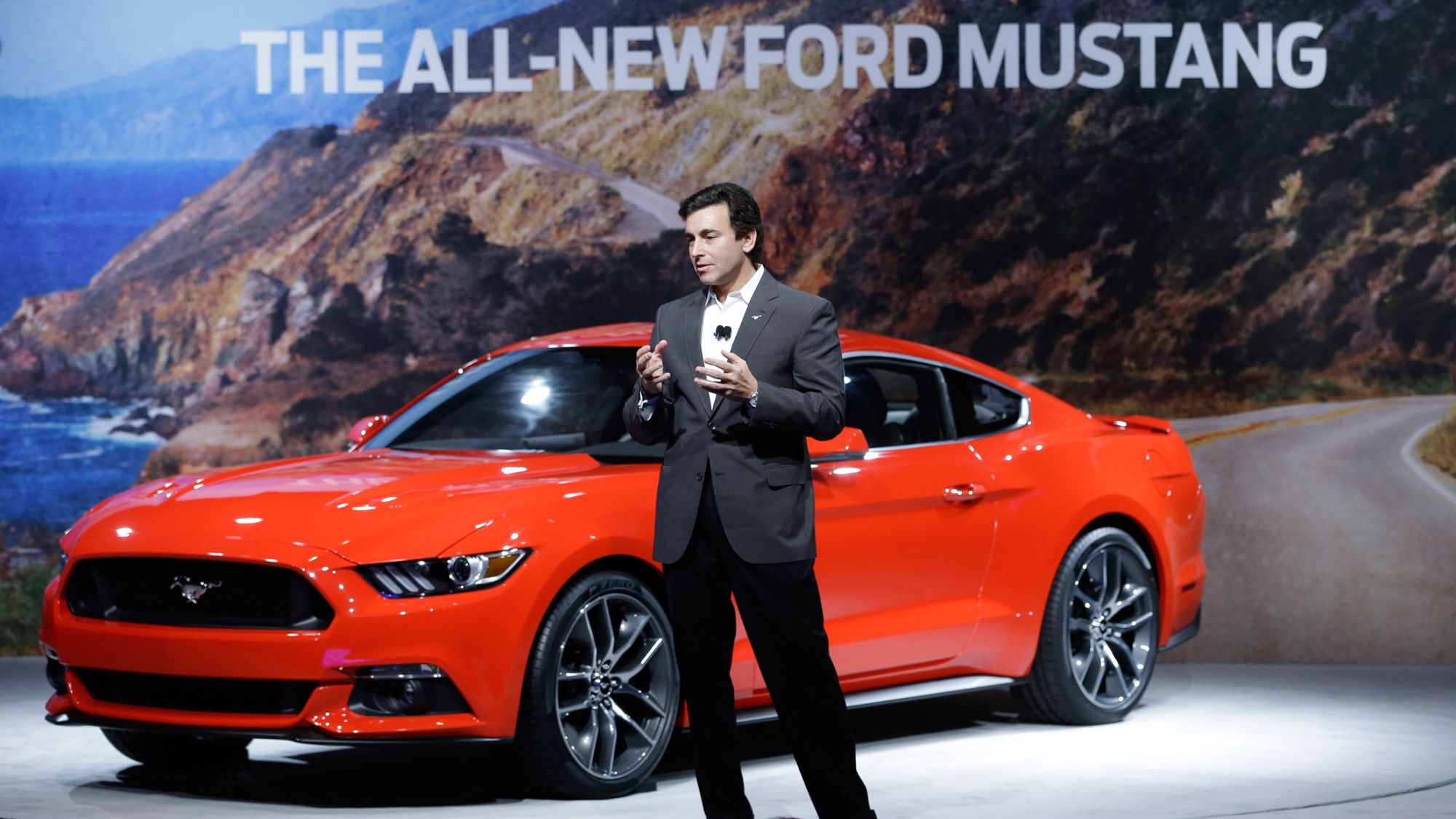 Ford CEO Mark Fields recently declared that Ford would be remade as a user-experience driven company:
"We have obviously a lot experience in the car business, over 113 years, and our differentiation is going to be clearly the whole user experience, and how you experience the whole vehicle going forward, whether they're directed-driving vehicles, or self-driving vehicles. But also at the same time, I think we want to differentiate ourselves with the holistic approach we're taking to mobility, which is not just around autonomous vehicles.

We're looking at every element in terms how people live their lives in terms of wanting to stay connected 24/7 inside their vehicles, whether they're self-driven vehicles or driven by people, being able to use analytics to anticipate people's needs, as opposed to people trying to tell us what they want. In terms of enabling them when they want to take a ridesharing service, or whether they want to drive themselves. Or just overall, using technology to really make their experience with Ford—whether they own a vehicle or whether they're transported in a Ford vehicle—easier.
In this interview with Fast Company, Field elaborates on how he sees user experience:
"As we are moving ourselves not only from a manufacturing company to a technology company and also going forward as an information company – as our vehicles become part of the Internet of Things – that term empathy really hit home for me, to really try and truly understand how consumers use a product and actually integrate it into their lives. You know, we are really driving an innovation mindset in the company and very simply for us it's around challenging custom and questioning tradition and not taking anything for granted. And when you open that up to your organization, it allows them to try things. And some things will succeed, some things will not succeed. But in either case you're going to learn something. And we are going to use that and apply that to our next efforts.

Q. Discussing how Ford is going to change into this user experience-driven company, what are the concerns or challenges?

Complementing the core product business with a service business is a natural extension. So we view this as a huge opportunity. Not moving from an old business to a new business, but actually to a bigger business. So as we go forward, we are very much revolutionizing how we do product development in our organization, to think about experiences first, even changing the way we research. Market research is very practical. They ask specific questions: what do you think of this, what do you think of that. And we are really going towards ethnography, which is basically observing people how they live, and using that to really inform how to create these great experiences to consumers, and secondly what's the technology and hardware and software that delivers that.