Remote events (like this one) are terrible. How to fix them and why.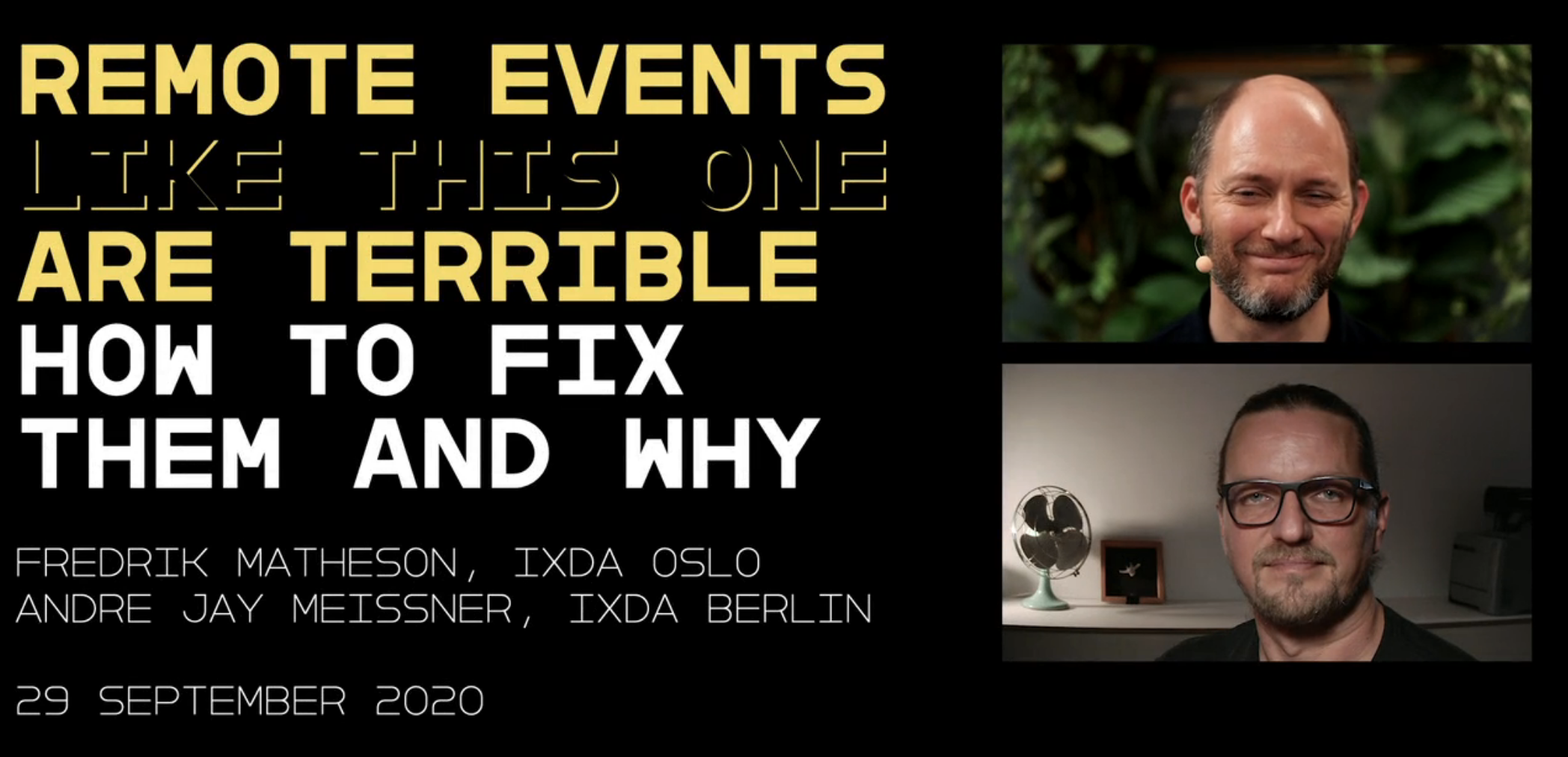 The pandemic has upended – perhaps permanently – how people come together to conference. Meetups, Camps, Salons, Conferences and just hanging out has been replaced by video meetings. Many of us have worked hard to fit their doings into good online events. Organisers have replaced stages with software, speakers are talking into cameras and attendees are staring into screens.
But: None of the platforms and formats out there offer anything even close to the energy and intimacy of a great physical gathering. We're using meeting software to create events. We need to change course. Instead of repetitively wasting resources to make the most of the platforms on offer, event organisers and speakers need to pull together as a community to truly leverage virtual and to demand a new kind of platform for virtual events.
In this talk, Andre Jay Meissner and Fredrik Matheson talk about what we've lost, why existing tech and formats are a poor replacement, and what we can do to change from a navel-gazing event culture into sustainably shaping a new level of conferencing.
This talk has been presented as part of the IxDA Europe programme at World Interaction Design Day 2020,