[Report] The truth about online consumers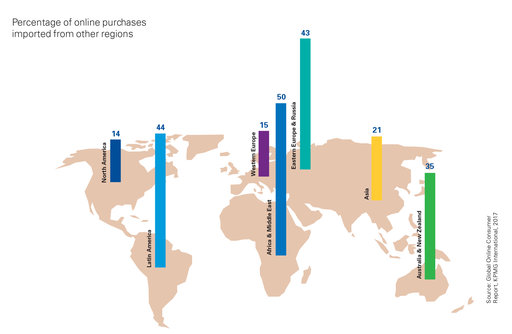 During 2016, KPMG conducted an international study on consumer behaviors and preferences related to online shopping. The research was largely based on an online survey of 18,430 consumers living in more than 50 countries. The respondents were between the ages of 15 and 70, each having purchased at least one consumer product online in the past 12 months.
In addition to scrutinizing their online shopping behaviors, preferences, and decision processes, the study also explored consumers' plans for future online purchases, factors affecting trust and loyalty towards certain brands, and their sentiments and attitudes towards the companies that they do, or don't, choose to buy from.
The ultimate purpose of this research was to provide consumer goods and retail companies with the global and local insights into the specific behaviors and preferences of the customers they want to target. By understanding the uniqueness of different customer segments, companies can tailor their online strategies for maximum success.
The depth of the data collected for this study makes it possible for companies to analyze and forecast the behaviors and preferences of their customers by geography, generation (Millennials, Generation X or Baby Boomers) and/or product category. The number of ways to filter and classify the data is too copious to summarize in a single report, so in the following sections we provide an overview of the global results, highlighting the most significant or interesting trends and comparisons among the major demographic groups and product categories.