Rise of smart mobile services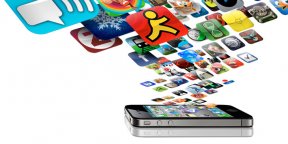 Saar Gur, general partner at Charles River Ventures, discusses a new generation of smart mobile services, which provide user information in the background to make accurate predictions around real-time user intention and will offer suggestions, results and different user interfaces/interactions based on their prediction of state.
"As I think about what these new Smart Services will look like, here are some of the characteristics I have been noodling on:

The most disruptive ones will change our physical interactions and be additive to our offline experiences.
Services will process things in the background, predicting our state with a high degree of accuracy.
Many will primarily interact with the user through interruptions — and they only interrupt when they have something of value to add. (e.g., for Uber: Your car is arriving now.) They won't feel "heavy" and bombard us with information overload – they will earn the right to interrupt with value.
The user interface will look very different from existing web interfaces for some of these apps — as they won't have things to suggest/interrupt a lot of the time, but when they do they will be very helpful. Example: It is "ok" for the user interface to say: "Close the app, we don't have anything for you now."
Understanding context will follow simple heuristics for some services and big data processing for others. As an example, many home automation applications may only need to know that I am in my house to automate music, thermostats, etc. But more sophisticated data analysis and processing will be required for more complicated interactions/recommendations/transactions (ala Square payments).