Samsung aiming to bring calm to our connected world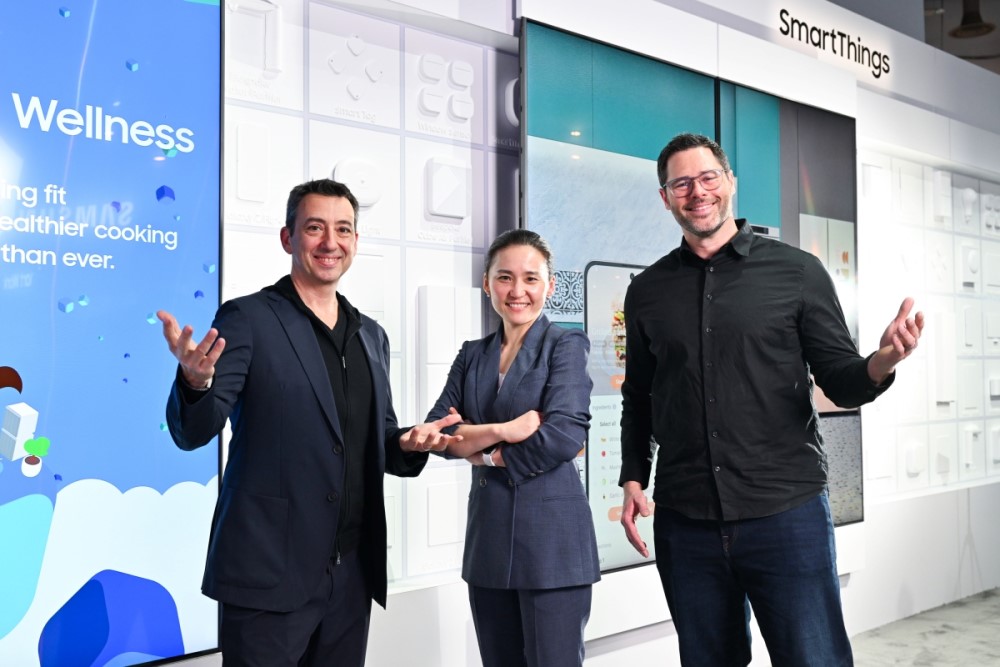 At CES 2023 Samsung Electronics shared its vision for a calmer connected world through cutting-edge technologies that enhance the lives of users by providing smarter and more intuitive experiences.
Supporting the event, Samsung US newsroom published an interview with Federico Casalegno, Executive Vice President of Design and Head of Samsung Design Innovation Center; Mark Benson, Head of Samsung SmartThings U.S.; and Inhee Chung, Vice President of the Corporate Sustainability Center to discuss how Samsung's philosophy of prioritizing more seamless connected experiences is driving the innovation behind its latest products.
For Casalegno, this "calmness" is all "about removing the burden for the user, allowing users' devices to connect super simply and making discreet yet time-consuming tasks easier."
For example, if you start a video call from your laptop while your kids watch TV in the other room, the volume of the living room TV can automatically lower so as not to interfere with your call. These types of seemingly simple, everyday scenarios are what we have in mind as we develop our solutions.
> For some more depth, check out this this Google Talk by Casalegno, who is a social scientist by training and became Samsung EVP a little less than a year ago.