SEE conference looks at Europe's design future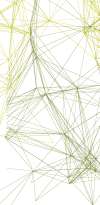 Experientia partner
Mark Vanderbeeken
will be heading to his home country of Belgium in March 2011, to chair the
SEE conference on integrating design into regional and national policies
.
The SEE project has been running since 2008, and has involved a series of workshops with policy-makers on themes such as design in innovation policy, design for sustainability, evaluating the return on design investment and bringing innovative ideas to market through design.
The SEE conference is the project's final event, and will provide delegates with an overview of design's role in innovation, recent design policy developments in Europe and examples of successful design policies and promotion programmes. It also aims to review the next steps to be undertaken at European level in relation to design and innovation.
The conference, which will take place at the Flemish Parliament in Brussels on 29 March, will be opened by Polish MEP, Jan Olbrycht (wikipedia), with reflections on design as part of the Europe 2020 strategy.
Bryan Boyer, from the Finnish Innovation Fund Sitra, will also be among the speakers, talking about Design as a Government capability. Sitra is the funding body for the Low2No project in Helsinki, Finland. Together with engineering firm Arup, and architectural firm Sauerbruch Hutton, Experientia is working on building a city commercial and residential block with low to no carbon emissions, where people will be able to live enjoyable, sustainable lifestyles. The project aims to prototype some of the technologies and even behaviours that will need to be integrated with legislation and government policy in the future, to create effective sustainable building design by the European Union's 2020 deadline.
Other highlights from the conference include:
Design as part of innovation policy in a global context
Gavin Cawood / Operations Director, Design Wales, UK
Making design policy happen in Denmark: the journey since 1997
Anders Byriel / CEO of Kvadrat, Chairman, Danish Design Council, Denmark
Innovate and integrate: Design support for companies in New Zealand
Judith Thompson / Director, Better by Design, New Zealand
Service Design Toolkit : a design strategy for public services
Caroline Van Cauwelaert, Yellow Window, Belgium
Kristel Van Ael, Namahn, Belgium
Design policy in practice: innovative strategies for local authorities in Flanders
Patrick Janssens (wikipedia) / Mayor of Antwerp, Belgium
Jan Van Alsenoy / Association of Flemish Cities and Municipalities, Belgium
EU Design and Innovation Initiative: What's next for design in Europe?
Christine Simon / European Commission DG Enterprise and Industry, EU
The achievements of the SEE project over the last three years will also be presented at the conference, along with 11 short films about design policy developments in the SEE partner countries. Delegates will also receive a "Service Design Toolkit".
The conference, which is organised by Design Flanders with support from Design Wales (lead partner of the SEE project), is a free event, but delegates are required to register.