Sitra article on how to best change lifestyles to mitigate climate change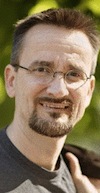 Vesa-Matti Lahti, senior lead of the
Energy Programme
at
Sitra
, the Finnish Innovation Fund, describes why much more is needed than just correct information if we want people to pull together to mitigate climate change.
"Behavioural scientists who have studied energy consumption have nevertheless estimated that, compared with technical solutions, low-cost psychological and social instruments can be used to effect behavioural changes that can lead to savings of 10–35 per cent in our energy consumption. And this can be achieved without any technological innovations or new machines, and without lowering the standard of living. […]

But how can the behaviour and lifestyles of people be changed? What have scientists to say about this?

One common thread in their answers is that there is no single correct way of effecting even slight changes in behaviour. Achieving behavioural changes calls for an understanding of a myriad of obstacles and incentives. Obstacles to change must be removed from everyday life, and such societal conditions created that facilitate the transition to an ecologically sustainable and psychologically satisfactory way of life."
Disclosure: Experientia is working with Sitra on the Low2No project.