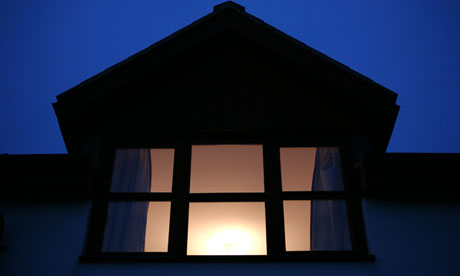 Below a selection of pieces from The Guardian's sustainable living hub:
The power of behavioural design: looking beyond nudging
Christoph Burmester – 10 September 2013
Beyond nudging lies the world of applied behavioural science or, alternatively, the domain of behavioural design. Combining behavioural science with sustainable design could be a powerful game changer in shifting consumer behaviour.
Beyond farmers markets: can food entrepreneurs boost buying local?
Sarah Shemkus – 11 September 2013
Startups and nonprofits are working to better connect smaller farms with consumers – beyond the farmers market – to give local produce a boost.
Do businesses care about sustainable behaviour change?
John Drummond – 18 September 2013
New survey shows majority of businesses are taking behaviour change seriously but there are still misaligned priorities and a lack of top level engagement.
Prosperity with less: what would a responsible economy look like?
Yvon Chouinard – 4 October 2013
The founder of Patagonia Inc discusses the value of the simple life, and growing an economy based on buying less, not more.
Using innovation to shift behavior from consumption to conservation
Anna M. Clark – 14 October 2013
Brands have the potential to generate consumer movements that could progress sustainable living. But are they using their power and can they really turn consumers into collaborators?