The Big Home Reboot: IKEA's Life at Home Report 2020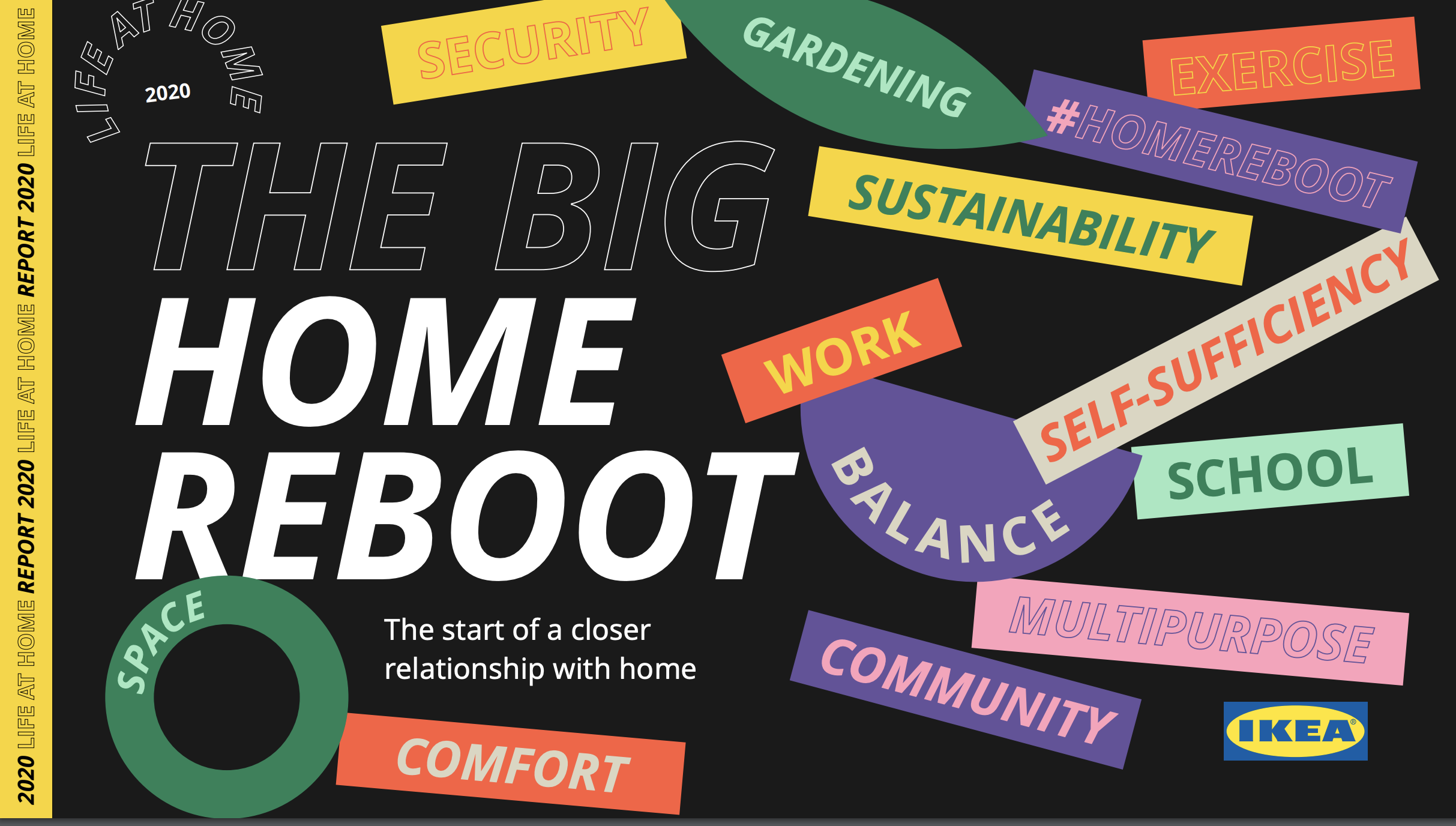 IKEA believes home is the most important place in the world. That;s why for the last seven years thy have studied how thousands of people around the world live at home in their Life at Home reports.
2020 has been a year like no other. The disruption caused by the COVID-19 pandemic has been felt by everyone, everywhere, all at the same time, and hasn't just challenged our homes like never before, but has rapidly changed our relationship with them.
This year's report, The Big Home Reboot, explores the impact of the global pandemic on life at home now, and looks at what the future might bring – with some surprising results.